Penny Kittle's Book Love: Developing Depth, Stamina and Passion in Adolescent Readers asks us to: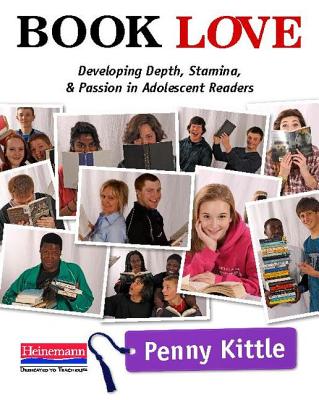 In considering her request, I began thinking about my son, Reid, who attends an all-boys middle school. His English teacher does a great job. First and foremost, he builds a strong sense of community with his students. Then he gets them excited and interested in the content he teaches. He takes them to the library on a regular basis so they always have a book they are interested in reading. Right now Reid is reading a book about the Civil War, and he is so interested in it I have to tell him to put it away during breakfast. The students also have time throughout the day at school to read their independent books.
Not only does Reid's teacher build close relationships and help his students develop an independent reading life, he also chooses interesting and engaging whole-class texts that really excite the boys. In the beginning of the year, they read short stories by Edgar Allen Poe ("The Tell-Tale Heart" was Reid's favorite) and wrote their own personal suspense pieces. Then he took a risk and decided to teach The Diary of Anne Frank with his middle school boys. They had rich, sad, and diverse conversations about her tragic story. Alongside Anne Frank, he also used the graphic novel Maus to allow the boys to read a different perspective.
Here is Kittle's formula for balanced reading in an English course at the secondary level:
Independent reading-increasing challenge and complexity over time, meeting goals, reflecting, studying short texts in class: 50%
Annotating, thinking of mentor texts and using those lessons to write better in the genre: 25%
Whole class or small group novel study: 25%
This is close to Allington's suggestion (quoted in Kittle's book): While school plans might have some common texts that all students use, my advice is that common texts-single source lessons-be used no more that 20-30% of the time. And when common texts are used, teachers must still adapt instruction so that texts are accessible to all students (2001).
What are your thoughts on Kittle's formula?