In the words of Carl Anderson, "Conferring is not the icing on the cake; it IS the cake!" Jennifer Serravallo and Gravity Goldberg also remind us that "conferring is a lot like yoga-those who are excellent at it seem to be performing magic."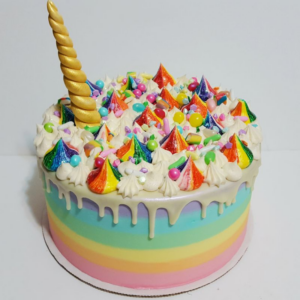 To this end, please join us for a piece of magical, post-holiday conferring cake and participate in the Collaborative Classroom Twitter Chat on Monday January 8 at 8PM Eastern/5PM Pacific. (No calories, we promise.)
Let's explore smart strategies for conferring together! We will use this casual and collaborative time to think more deeply about structures that support conferring, record-keeping, and our oh-so-important teacher stance. Here are some of questions that will guide our chat:
What influences your decision-making when conferring?

How do you keep records of your conferences-do you write your notes by hand or do you use a digital tool?

Which digital tools do you find most helpful?

How do you plan for your conferences?

How do you help children plan for their conference so that they can be prepared and use the time effectively?

What is your teacher stance and how do you decide?
Hope to see you there!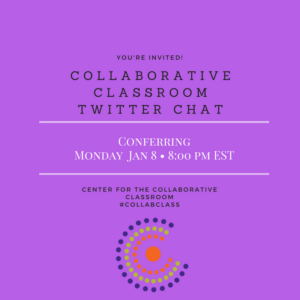 When: Monday, January 8 • 5PM Eastern/8PM PacificWhere: Collaborative Classroom's Twitter page (follow #collabclass)