During their educational careers, students are exposed to many wonderful picture books. Along with interacting with the text itself, students also learn about the authors behind those picture books. Although it is very interesting to learn about the lives and interests of the authors, it is equally important to explore how it is that they became famous authors and what techniques they use to generate those phenomenal pieces of literature. The Being a Writer program provides multiple opportunities for students to hear and discuss good writing as well as explore the authors' lives. This includes exploring specific techniques the authors use as writers.
A district that I am working with has begun to implement Being a Writer. During the Writing Community (Unit 1) the second grade students heard the book Bigmamma's, written by Donald Crews. After listening to the book and discussing it, the students also listened to an article about Donald Crews. Within the article, the students learned about a technique that Donald Crews uses to gain inspiration for his writing. This technique is called "freewheeling."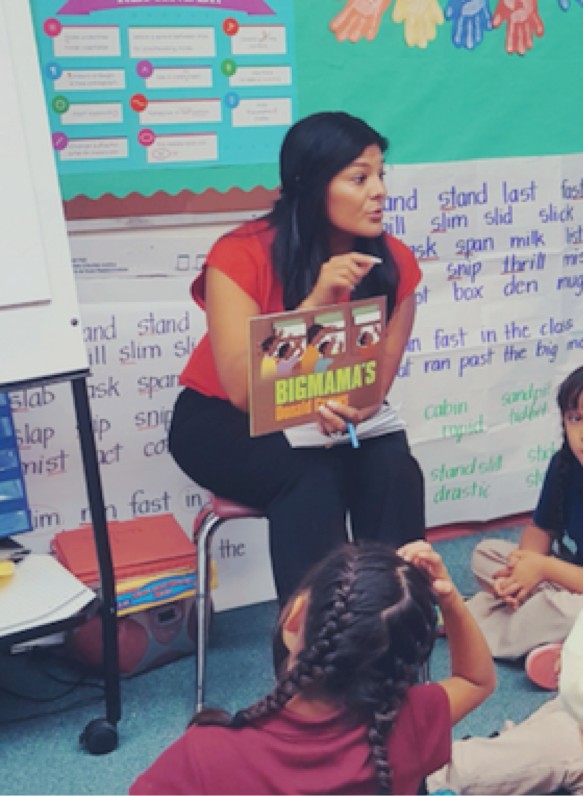 Freewheeling is a sketching technique that requires one to move the writing utensil quickly without worrying about adding details or making it look perfect. After the teacher modeled freewheeling and modeled her thoughts through a think aloud, the students then practiced by sketching something they found interesting in their classroom. After the first sketch, we reviewed the expected behavior before taking the students outside to find more inspiration for additional freewheeling sketching.
It was incredible to hear students say "Now I have something to write about!" What a simple yet powerful technique to support students when they "don't know what to write about." I am sure we hear this from our students at times. This lesson was especially inspiring because of the surroundings of the school that you can see from the pictures. The school is surrounded by the most breathtaking mountains and landscape. The students were immediately engrossed in the sketching and were able to generate some incredible sketches to use in future lessons. They were great springboards for future writing.