What are the best parts of summer? The weather, the slower pace, and more time to have fun and catch up on your reading. Kids need to understand that reading is a leisure activity, one that people choose to do and truly enjoy! Here are some great ways to show young people how to have fun with reading this summer.
Summer is a wonderful time to read books alouds, with a partner, or independently. This is what makes AfterSchool KidzLit so special. You'll be helping the children in your community develop a love for reading, essential comprehension and vocabulary skills, and stronger bonds with each other.
Seven Ideas for Summer Reading Activities
Book clubs. Select a few books (I've highlighted some of my favorites below), purchase multiple copies, and let the kids choose which they would like to read in a book club. You can use the Kids Read part of the guide for them to work together in small groups.
Partner reading. Have two kids read one book together and have a discussion about their reactions to the book.
Take it outside. Read a book aloud under a tree outside. Be creative when choosing where you read; remember to enjoy the outdoors.
Read, revisit, reread. Do more than one of the activities for each part of the Five-part Process. Lengthen the time you spend on each book so you can soak up every nuance along with the sunshine.
Buddy up! Pair older kids with younger kids. Have older children choose activities out of the AfterSchool KidzLit guide and have them lead the Five-part Process with younger kids.
Make local connections. Consider ways you can connect the story to a local venue or community member. Is there a place you could take the children to learn more about the subject matter or to gain additional perspective about the book's theme? Is there someone you know who could come in and talk about the theme of the book?
Compare and contrast. Choose more than one book with a similar focus and compare and contrast the stories and characters.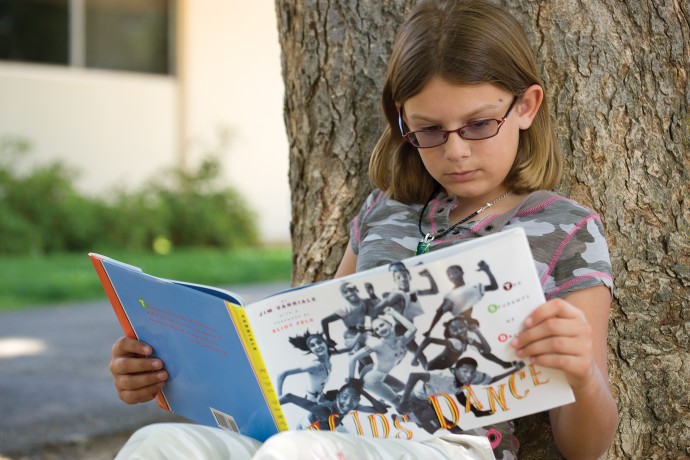 Suggestions for a Summer Reading List
Summertime often means time with friends, visits with family members you don't see often, special trips, and fun adventures. Here are two books about trips taken during the summer, one on a plane and one in the car.
Going Home, Coming Home, Grades K–3, Set 6
For Ami Chi, her home has always been a ruby-red house in America with a garden in the backyard. But when her family travels all the way to Vietnam one summer to visit her parents' homeland, she learns that she really has two homes-one in America and another halfway around the world in Vietnam. As she meets her Vietnamese relatives, makes friends, and gets used to life in Vietnam, she realizes that "home" is not only a place but also a feeling deep in one's heart.
Download the AfterSchool KidzLit Guide to Going Home, Coming Home
Activities to implement from the guide:
Have fun pretending you are going on an airplane in one of the Intro activities
Make your own pick-up sticks like they did in the story in one of the Connection activities
Make dried bananas like they had in the story in another of the Connection activities
Play a game of Telephone with the "cool words" in the story as a wrap-up activity
Going Home, Grades 3–5, Set 1
The old station wagon is loaded with suitcases, a battered cooler full of food, and Carlos' family of five. They're heading for Mexico to spend Christmas in the village that his parents call home. Carlos has mixed feelings about the visit. He may have been born in the Mexican village of La Perla, but the place he's always called home is a farmworkers' camp in the United States. Carlos knows that his parents, Consuelo and José, came to the United States to seek opportunities. What he doesn't fully grasp is what they gave up in order to do so. Once they arrive in La Perla, Carlos and his sisters experience the warm welcome of family and friends and see how happy their parents are. Now realizing the extent of his parents' sacrifice, Carlos feels sad. But, in the end, he is comforted to learn that they plan to return to La Perla one day to live in his grandfather's house and work the land around it. In the meantime, they will all carry both homes in their hearts.
Download the AfterSchool KidzLit Guide to Going Home
Activities to implement from the guide:
Ask the children to think about the road trips they have taken
Use role-play to discuss the decisions made on the trip. What might they have done differently?
Draw pictures of the journey
Learn More
I know you will make this summer a great one. Read part 2 of this blog series here, or learn more about AfterSchool KidzLit here, or contact your local education consultant to find out how you can get your kids reading more this summer.