Makerspaces come in all shapes and sizes, but they all serve as a gathering point for tools, projects, mentors and expertise. A collection of tools does not define a Makerspace. Rather, we define it by what it enables: making.
What do you know about Makerspaces?
I visited a summer school classroom the other day led by an engineering student from our local university. He had created a Makerspace for his students. There were cardboard boxes, big sheets of paper, batteries, electric toothbrushes, markers, and plastic cups all over the floor-tons of materials for kids to make things.
I asked the engineer, "What are the kids supposed to be making?" He looked around nonchalantly and said that they would figure something out.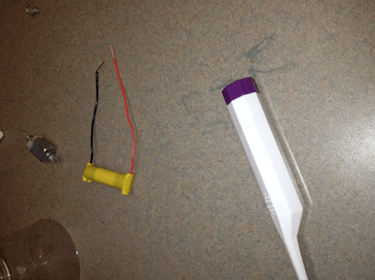 One group of nine-year-olds was working with the electric toothbrushes. Ethan, a third-grade boy, shared with me that he was making "Artbots" as he worked diligently to take the batter, or "engine," out of the electric toothbrush. He said, "It just takes patience. Takes time doing it. Now I'm putting the wire through the whole-I got it! It stays! It's running because the wires are not touching. If they are touching it will turn off."
Once the engine was free, he grabbed some plastic cups and markers and proceeded to create this: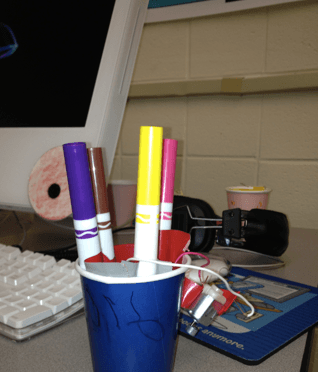 An artbot that was capable of drawing the image below on it's own, powered by the battery from the electric toothbrush: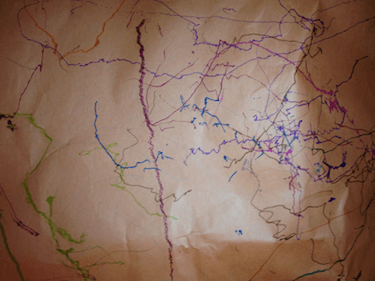 Learning environments that are rich with possibilities, Makerspaces serve as gathering points where communities of new and experienced makers connect to work on real and personally meaningful projects, informed by helpful mentors and expertise, using new technologies and traditional tools.
If you are interested in learning more about maker spaces, check out this playbook.