As the new school year begins, it seems like the right time to reflect on classroom teachers that have impacted me positively. It is incredibly hard to choose just one teacher to write about. The ones who I have the most memories of are my primary school teachers. I find it challenging to remember the secondary teachers-perhaps that is because we had so many during one school year?
In fact, it is far easier to remember the teachers who impacted me negatively-the teacher who had me write a long and boring report on every president in the 4th grade, the middle school geometry teacher who punished me for looking on a friend's test paper rather than recognizing that the math was confusing and I needed a little extra help-and, although I remember them negatively, they taught me some valuable lessons about what NOT to do in the classroom.
Two primary teachers stand out to me. Mostly because of the cooking we did in their classrooms!
I remember Ms. O fondly-she was my pre-school teacher and also the mother of one of my brothers' friends. I absolutely loved her name and I loved cooking in her classroom-I remember making pink icing and spreading it on top of graham crackers. Here is the recipe for the icing:
9 cups powdered sugar
3/4 cup milk
2-3 drops red food coloring
1 box graham crackers
The iced graham crackers looked like this, except pink: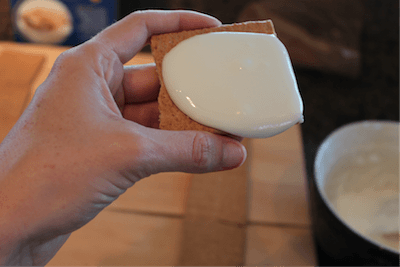 Yum.
I loved cooking with Mrs. West too-she was my 3rd grade teacher. She was beautiful and kind and her boyfriend rode a motorcycle. She probably was a little like the teacher in the book Chrysanthemum by Kevin Henkes.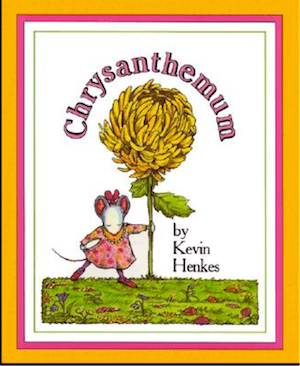 Mrs. West taught us how to make Mrs. West Soup with the Thanksgiving dinner leftovers. The recipe, as best I can recall, went something like this:
Mrs. West's Turkey Soup
Leftover turkey
Chicken broth
Frozen corn
Frozen lima beans
Chunks of potatoes
Slices of carrots
It sure was delicious and simple. I asked my mom to make it over and over again when I was little. To this day I still make Mrs. West's Soup in the fall and winter.
As I think back to the teachers I loved and remembered well, they both made some sort of personal connection with me-most often through food! Mrs. O taught us about pink icing and graham crackers, and Mrs. West shared ideas about soup and Thanksgiving leftovers. The food created lasting memories for me that are both pleasant and comforting. Are those the teachers we tend to remember? Are they memorable because of the special moments or experiences they created? What are your thoughts? Why do you remember some of your teachers?
You can read more inspiring thoughts by Isabel here.