In my district, the coaches spend time throughout the school year mentoring and supporting our novice teachers. We held our last meeting of the year with them the other week and wanted this gathering to be both a time of celebration (Woot! Woot! We made it through our first year of teaching!), as well as a time for them to reflect on their professional identity. Most importantly, a teammate's son made delicious and beautifully decorated cupcakes (YUM!) to help us celebrate!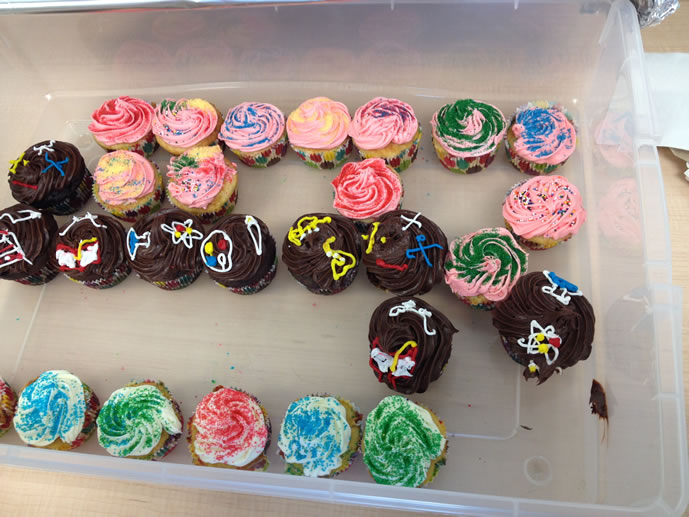 And, a colleague recommended the book Thrive by Meenoo Rami for our novice teachers to help them think about professional identity. After checking out Thrive we decided not only to give it as a gift to our novice teachers but to also use the chapters as the organizer for our professional learning conversation with them! I plan to dig more deeply into Rami's work to think about my own mid-life professional identity.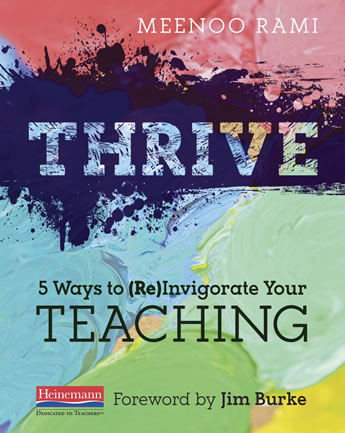 After celebrating with cupcakes and co-creating a "Who Are We?" poem with them, we asked our novice teachers to move to tables covered with chart paper, each one labeled with a chapter title. We asked them to discuss with their tablemates the following questions:
What drew you to this topic?
How will you engage with the topic as you become an experienced teacher?
Below is a brief summary of our work in each chapter.
Chapter 1: TURN TO MENTORS
Mentors are important in all walks of life-particularly in our professional worlds. Rami writes, The great thing about our profession is that we have a tradition of mentorship at the core of it, whether you started teaching at twenty-two or at sixty-two, every student teacher is trained under the careful guidance of a cooperating teacher. One of the activities she suggests in this chapter is to take some time to write about each one of the mentors we have had on our lives as a way to make sense of what we learned from each mentor in our lives in order to cement the learning. In our novice teacher session, during the small group conversation I participated in we talked about the difference between a mentor and a collaborator.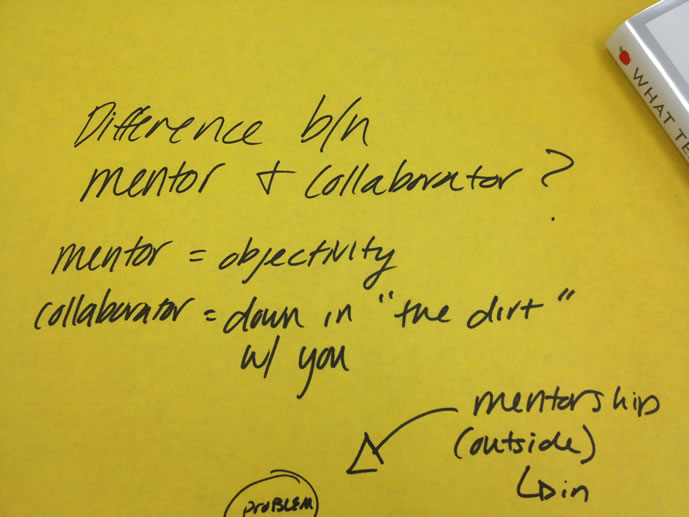 Chapter 2: JOIN AND BUILD NETWORKS
When describing the importance of connection with others, Rami writes, [A]n accomplished teacher must be connected. If we expect our students to be active, responsible and independent digital and global citizens we need to be models for them. If we are striving to create a system where the role of the teacher is no longer the lone expert in the room but a co-learner we need to model that for our students, as well. We talked about how these networks can exist in either in person or in digital forms through Twitter, Pinterest, and Facebook.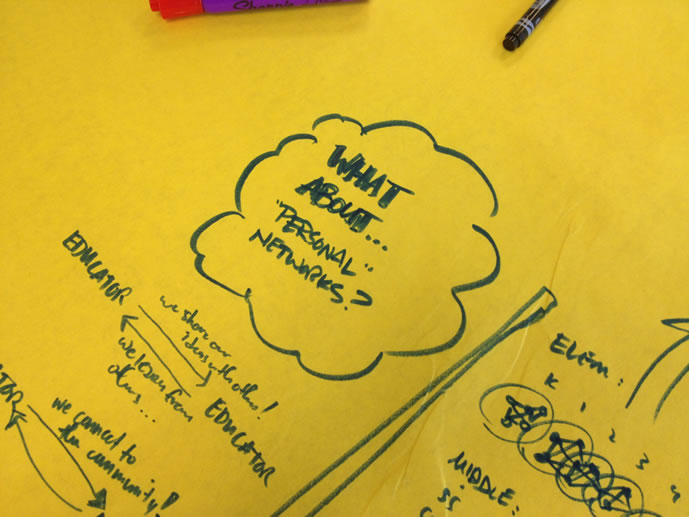 Chapter 3: KEEP YOUR WORK INTELLECTUALLY CHALLENGING
Rami writes, You entered the classroom because you love learning so keep learning alongside your students take on new inquiries, investigations and new lenses. The rewards of this work will be paid with your students' successes. Our novices discussed the power of personal goal-setting to remain curious as educators.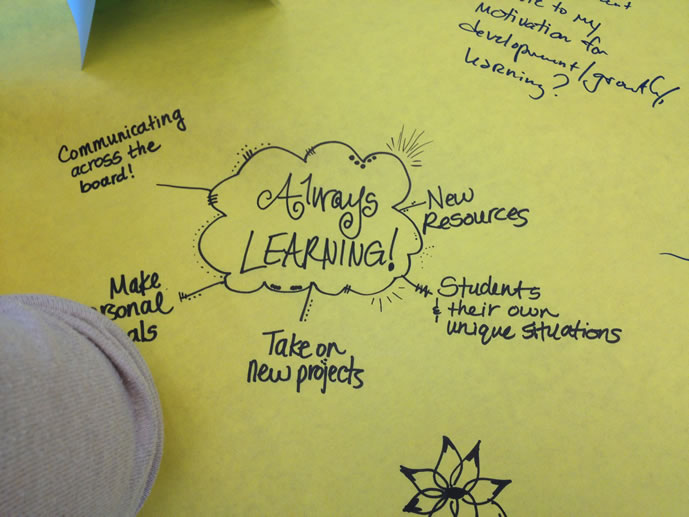 Chapter 4: LISTEN TO YOURSELF
Rami belives that [I]t is unreasonable to think that our personal lives don't color our teaching lives. We have taught on days when we have lost a family member, when our hearts have been bruised through a break up, when we had to put a pet to sleep, or worried about our own sons and daughters who are far from home. In those moments of vulnerability, to pretend, or even assume, that we can leave the emotional experiences aside only signals to our students that we view our work with them as simply work. Our overwhelmed and exhausted novices took Rami's stance one step further and discussed that it was not only okay to honor the personal in the classroom, it was also okay to honor oneself and "recharge."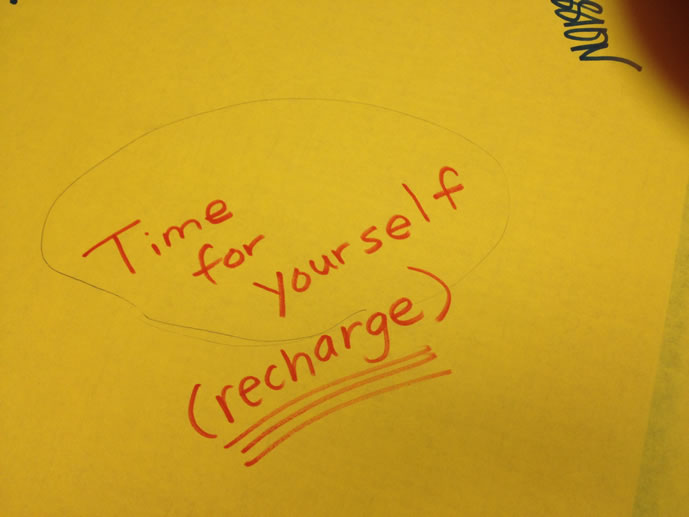 Chapter 5: EMPOWER YOUR STUDENTS
We sent our novices off at the end of the day to explore this chapter on their own and in their daily work. As Dan Meyer wrote recently in his blog, You go through life looking for mirrors. Literal mirrors at first and then figurative mirrors. Surfaces that reflect at different angles revealing more and more about your appearance and your character. At a certain point, a lot of us try to position those mirrors so that they reflect back only our best angles. The most valuable people in my life refuse to let me position them. My best friends notify me of my worst angles and refuse to accept them. That's what your students will do for you.