I was surprised by how difficult it's been to build a professional learning community (PLC) for collective learning. It's critical for teachers to have the opportunity to continually share learning experiences-it bolsters student achievement and teacher success. But progress in this area was slow getting started, and definitely has not ramped up as I would have hoped. As I reviewed the data (teacher feedback, PLC agendas, classroom implementation, and staff development and resources), I realized I can help by focusing on building a stronger team atmosphere in the building, so teachers understand that sharing learning is a vehicle for growth, and not about judgment. I had to go back to my initial comments to the teachers at the beginning of the year, and reiterate that my job was to help develop a shared vision and to support them in reaching the goals that we set. Here's what we have started to do to ensure stronger PLCs in the second half of the school year and beyond:
Make sure the teachers are driving and facilitating the PLCs; my role will be to provide relevant feedback when needed.
Tee up an agenda ahead of time, so the teachers really focus on what they want the shared learning experience to be and dig deeply into the craft.
Make sure the work directly impacts instruction and the classrooms through lesson study, assessments and rubrics, and reviewing student work.
There is so much power in collaboration; teachers need to see their professional learning show up in their classroom on a daily basis. As the principal at my school has asked, "What does this look like in the classroom?" If we cannot answer this question during professional learning, it is not meaningful for the school team. To support this effort to make professional learning relevant to the classroom, I am going to review our agendas based on the following questions:
What are the implications for the classroom?
What resources will participants discuss?
Is there a balance between agenda items, e.g. reviewing student work, alignment to assessment, pedagogy?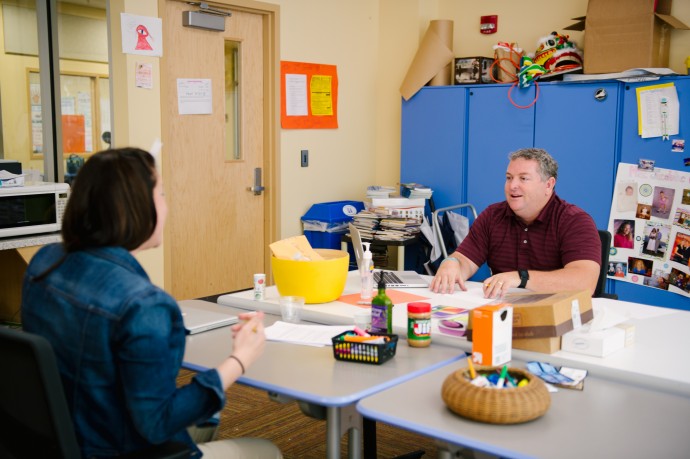 In the November issue of Principal magazine, Susan McLester's article, "Better Together," discusses the power of collaboration to impact trust, empowerment, motivation, and school climate. In one of my prior blog posts, I discussed how everyone in a school must have a growth mind-set for all students to reach their highest potential. Professional learning should focus on teachers getting better at their craft, which in turn supports student achievement.
In their book Professional Capital, Fullan and Hargreaves share that if we want to transform public education, we must ensure we focus on our human capital. Teachers must be treated as professionals. They need time to engage in continuous learning, respond to collegial feedback, use evidence to guide their work, and strive for excellence for all students while including and being responsive to parents. Whew! This is a lot for teachers to be expected to do on their own, especially if (as McLester shared) empowerment of teachers is not a part of the culture in the building.
So the question I ask myself is, how do we support teachers with a vision, while also giving them the structure to meet the goals we set? I think the answer is to provide empowerment with support: providing resources to support staff in their continued thinking about their work, and periodic pulse checks with the folks who are leading the work. Try asking questions such as:
"How are things going?"
"What do you need?"
"What are you thinking about for next steps?"
When people feel empowered, they are more willing to try. Therefore, people must be empowered for professional learning to be productive. As I shared in previous posts, this goes back to emotional intelligence, and the group being able to create systematic development of an academic and social decision-making process. All members of the group must feel like they are an important part of the team. So as an administrator, I can help guide and support their strengths during professional learning opportunities. This will hopefully start to build their confidence and lead to teachers empowering each other. I think my role as an administrator is to model this support for them.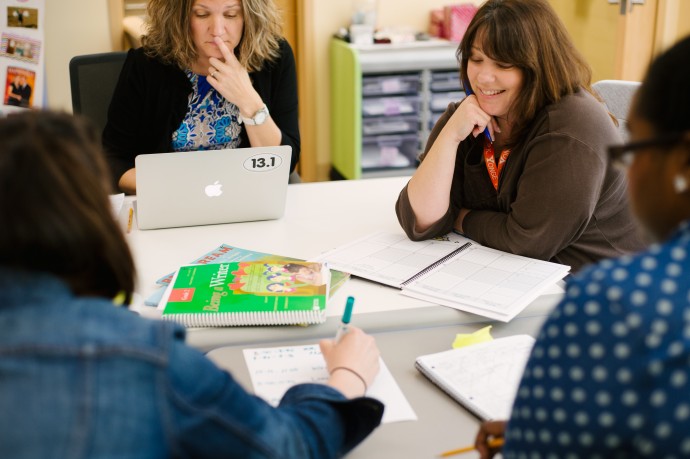 Building Trust Among Teachers
My goal is to build a stronger team in the second semester. One way I plan to do this is through our professional learning community, remembering that great teaching requires commitment, preparation, and continuous growth, and that students must have more than one good teacher to be successful in education. It is truly the team that makes the difference. In their book, Fullan and Hargreaves share that teachers can only be great when they want and know how to do so. This requires working with colleagues to discuss what is working, what is not working, and ways to make changes as needed. It is about learning and growth. My goal is to continue to show what Mary Parker Follet described: power with us as opposed to power over us. Sustainable growth can only occur with teacher buy-in. Therefore, I need to support growing our culture so that professional learning communities focus on collective growth and learning. To do this, I should know where each grade level is on the continuum of teamwork. I am going to consider the following questions during PLCs to focus on building stronger teams:
How are teachers giving each other feedback?
Which teachers are trying things out?
Are teachers asking themselves, "Whom can I learn from?"
Are they asking themselves, "What do we all want and need to learn about?"
How are they relating their conversations to student growth and grade-level growth?
Are teachers reflecting on learning inside the classroom and during their collaborative learning experience?
The answers to these questions will guide my next steps with each grade level. Learning and growth cannot happen in isolation, which is the enemy of progress. I must have a continued focus on developing our PLC in the second half of the school year. If you're looking for more resources to support your PLC, you might be interested in reading the following articles.
Resources:
What Is a Professional Learning Community?
Andy Hargreaves Discusses the Importance of Professional Capital in School Improvement Efforts
Report: Effective Teacher Professional Development Crucial to Common Core