AfterSchool Academic Enrichment
Afterschool enrichment powerfully supports kids' learning with high levels of fun and engagement. KidzLit, and KidzLibraries invite students to expand their thinking and share their ideas, which in turn builds their confidence and success. Designed with expertise from our field partners, Collaborative Classroom's AfterSchool programs contain embedded support to help leaders of varying experience levels facilitate learning and build children's academic skills.
---
 AfterSchool KidzLit (K-5)
The AfterSchool KidzLit program promotes reading motivation and capacity to read, understand, and discuss ideas. Kids hear fiction and nonfiction books read aloud—or read books independently—and make connections between the stories and their own lives. Working with partners or in groups, the kids have opportunities to express their feelings and explore big ideas through discussion, drama, art, movement, and writing. 
KidzLit is aligned with the Common Core State Standards, the National Council of Teachers of English (NCTE) standards, and other state standards.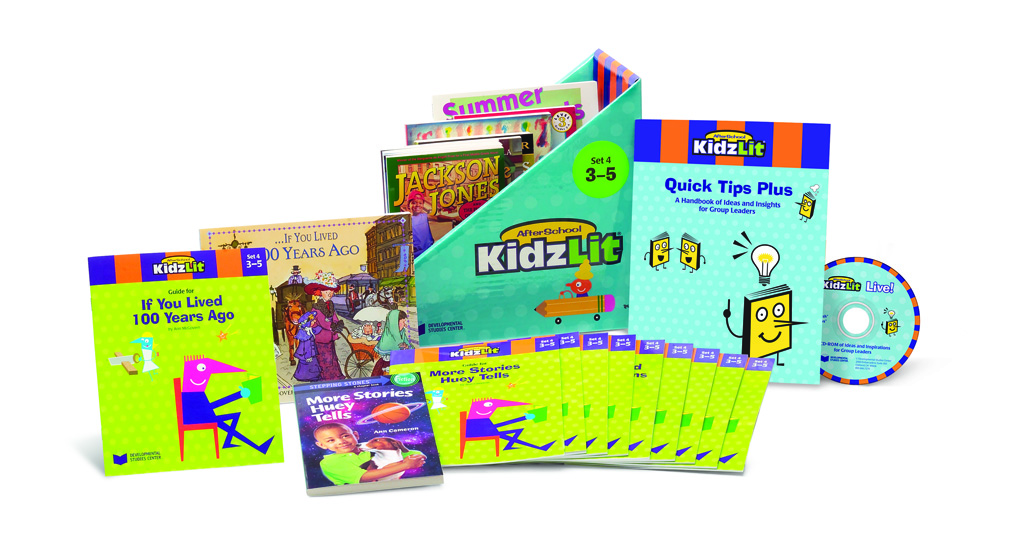 ---
AfterSchool KidzLibrary (K-6)
Research shows that reading proficiency increases with the amount of time children spend reading on their own. Providing children with a variety of books at their reading levels gives them the opportunity to read independently and build their reading skills. 
AfterSchool KidzLibrary sets help you build a library of leveled fiction and nonfiction books that allow every child to find books that they can read independently and with confidence.