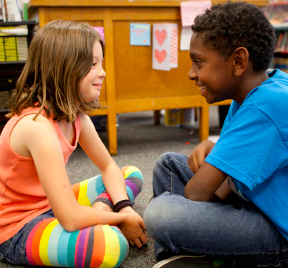 The interdependence of academic and social-emotional learning is foundational to Collaborative Classroom's pedagogy. An extensive body of research demonstrates what many educators have long known: building a safe and caring school community and attending to social-emotional learning (SEL) are essential to students' overall success.
Caring School Community
Caring School Community is a comprehensive social and emotional learning program for grades K–8 that builds school-wide community, develops students' social skills and SEL competencies, and enables a transformative stance on discipline.
This CASEL SELect program promotes positive behavior through direct teaching of responsibility, empathy, and cooperation, creating settings where students feel heard, known, and cared for. Students become intrinsically motivated to contribute productively to a community they feel invested in, and where they know they matter.
A CASEL SELect Program
The Collaborative for Academic, Social, and Emotional Learning (CASEL) has awarded Caring School Community its highest designation for quality SEL programming, CASEL SELect.
The CASEL SELect designation indicates that Caring School Community is an "evidence-based, well designed, and classroom-based program that systematically promotes students' social and emotional competence, provides opportunities for practice, offers multiyear programming, and delivers high-quality training and other implementation supports."
As a SELect curriculum, Caring School Community "has met or exceeded all of CASEL's criteria for high-quality SEL programming."
Caring School Community is featured in the CASEL Guide to Effective Social and Emotional Learning Programs.
Learn more about Caring School Community
Sample lessons and program materials:
Related white papers, blogs, webinars, and other resources: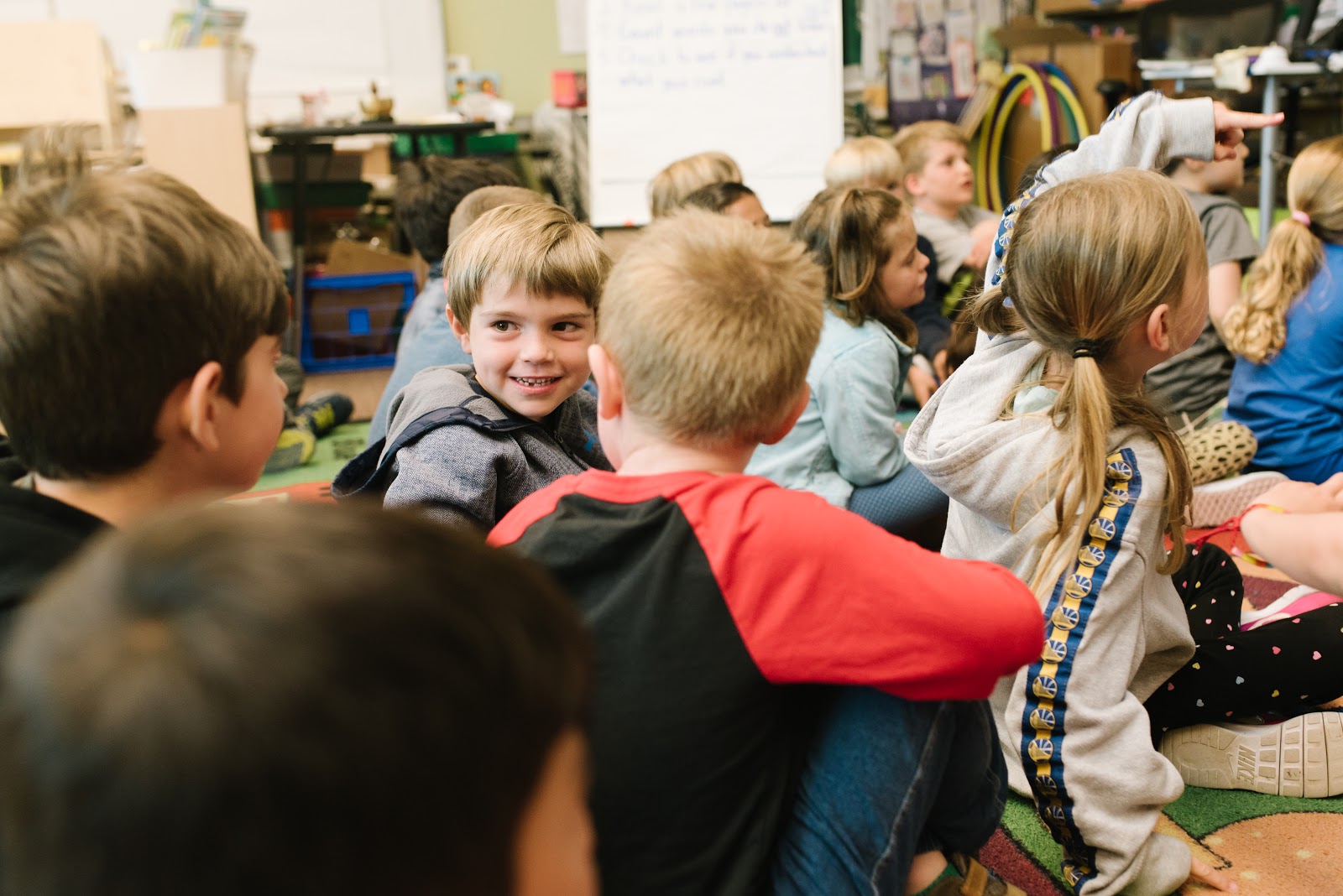 Reconnecting and Rebuilding Toolkit
Collaborative Classroom's mission is to empower all educators. Our complimentary Reconnecting and Rebuilding Toolkit does just that, helping teachers reconnect with students and strengthen their learning communities.
The Reconnecting and Rebuilding Toolkit is a concrete, easy-to-implement resource for all K–6 teachers who are doing this important work. The Toolkit provides developmentally appropriate Class Meetings and robust guidance on topics including:
Introducing Class Meetings
Developing Empathy
Problem Solving
Keeping Each Other Safe
Managing Difficult Emotions
Handling Loss
Responding to Tragedy
Preparing for Remote Learning
Coming Back from Remote Learning
Download the complimentary Reconnecting and Rebuilding Toolkit now.
Other Programs
We also invite you to learn about Collaborative Classroom reading instruction, writing instruction, and intervention curricula, all of which fully integrate academics and social and emotional learning.
Stay in Touch
Please contact us with your questions anytime.
To get in touch with your local Collaborative Classroom representative, please click here.
To experience a complimentary 60-day digital trial of our curricula, please click here.
Stay in touch with Collaborative Classroom on Facebook, or follow us on Twitter or LinkedIn.