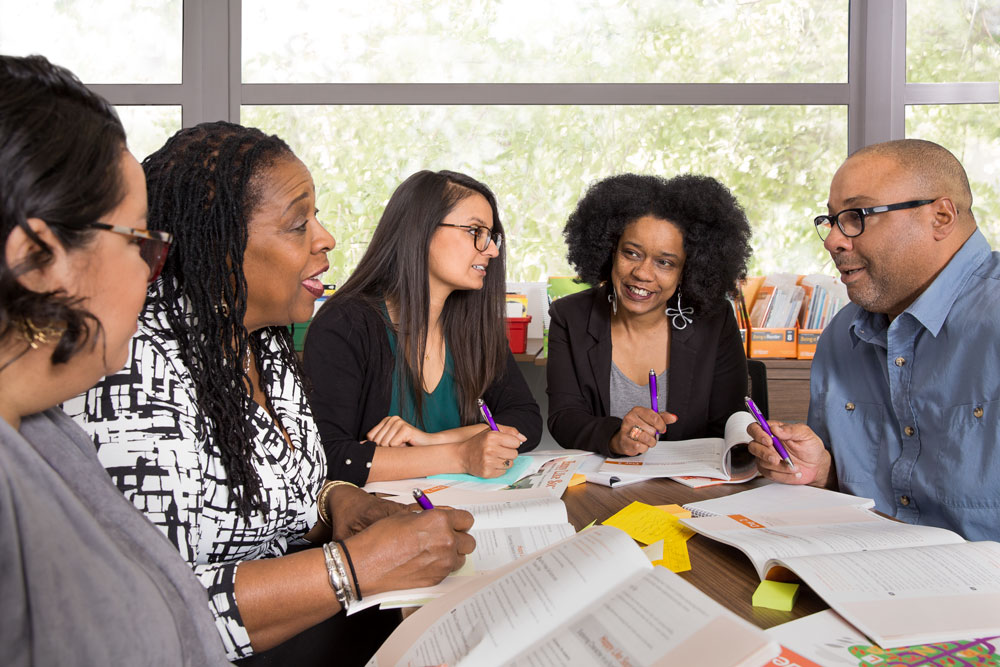 Career Opportunities
Become a part of a team of extraordinary people who share a passion to change the world, one classroom at a time.
Center for the Collaborative Classroom is a mission-driven, nonprofit organization committed to ensuring that all students become readers, writers, and thinkers who learn from, care for, and respect one another. Learn more about our mission.
At Collaborative Classroom, we believe in a collaborative, dynamic, and positive work culture. We look forward to connecting with you.
Learning Reimagined™
Keys to Success
Vision
Collaborative Classroom is dedicated to changing classrooms by providing curricula and professional learning that support the academic, ethical, and social development of children.
Operating Principles
We are a learning organization. We engage with research and with educators across the country and incorporate what we learn into our program development and professional learning and into the dissemination of our curricula.
We support a collaborative work environment that focuses on problem solving and enables us to build successful teams in order to realize our vision.
We strive to set clear and transparent goals when making decisions and setting up projects.
We enable, encourage, and empower employees to improve our systems, structures, and working relationships.
Our Benefits
We offer a competitive benefit program, including:
This link leads to the machine-readable files that are made available in response to the federal Transparency in Coverage Rule and includes negotiated service rates and out-of-network allowed amounts between health plans and healthcare providers. The machine readable files are formatted to allow researchers, regulators, and application developers to more easily access and analyze data.
Open Positions