Being a Reader
Comprehensive K–2 Reading Instruction
Being a Reader™ provides comprehensive reading instruction, systematically developing both foundational skills and comprehension. This research-based program integrates rich literacy experiences with explicit social skills instruction and activities that foster students' growth as responsible, caring, and collaborative people. 
Through an engaging combination of whole-class, small-group, and individualized instruction—including daily independent reading with teacher conferring—the Being a Reader program not only develops students' reading proficiency, but also their love for reading and talking about books.
Being a Reader can be implemented as powerful, stand-alone Tier 1 instruction for grades K–2 or serve as a seamlessly integrated program within our comprehensive K–5 English Language Arts curriculum, Collaborative Literacy.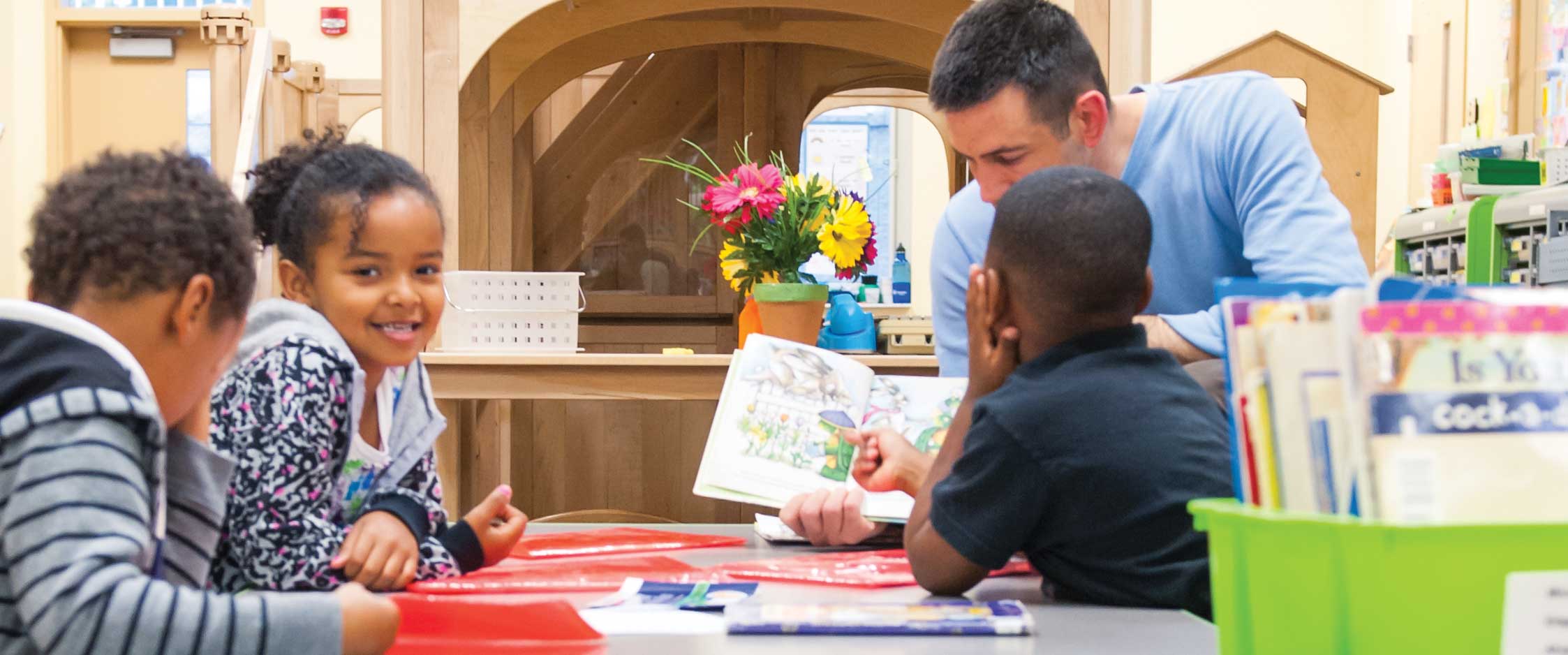 How It Works
Being a Reader follows a continuum of reading development to meet each student at their instructional point of need and guide them to their next level of literacy through an engaging combination of whole-class, small-group, and individualized approaches. 
Each grade level includes either seven or eight instructional units organized around two instructional strands: Reading and Word Study.
The strands work together to develop comprehension, fluency, decoding strategies, word analysis, spelling, vocabulary, and independent reading. Progress monitoring and other assessment tools help teachers make informed, targeted instructional decisions to ensure reading success for every child.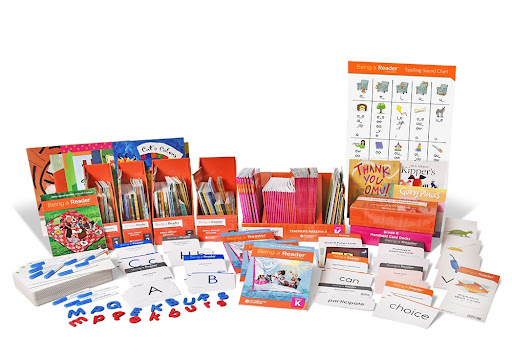 Program Features
RESEARCH-BASED AND STANDARDS-ALIGNED



Our pedagogy has grown out of years of research on reading development, vocabulary acquisition, best practices in reading and vocabulary instruction, and child development. We build from the science of reading instruction to ensure students acquire effortless and fluent word recognition while at the same time develop skills that support comprehension of complex text.
Explore research for our programs and use our correlation tool to download a comprehensive alignment to your state standards. 
HIGH-QUALITY, DIVERSE FICTION AND NONFICTION
Books are selected not only for their appeal to children and how well they support the instructional focus of each lesson, but also for equitable representation. Our extensive work in partnership with many publishers allows us to include the most relevant, contemporary, and engaging texts in our programs.
SUPPORT FOR BUILDING WORLD KNOWLEDGE
The texts used throughout the program provide students with exposure to a wide range of topics, stories, and cultures, building world knowledge. In addition, two units at each grade level are organized around a science and a social studies theme, respectively, which allows students to develop a deeper understanding of a topic.
SUPPORT FOR ENGLISH LANGUAGE LEARNERS
Pre-teaching supports focus on the most challenging aspect of the reading lesson and prepare students to participate confidently. Extension activities help students review and deepen their understanding. Targeted ELL margin notes support teachers at point of need and help them implement the suggestions as they teach.
ALIGNED WITH SIPPS FOR MULTI-TIERED SUPPORT
The alignment of the scope and sequence of Being a Reader and SIPPS (Systematic Instruction in Phonological Awareness, Phonics, and Sight Words), combined with consistent instructional routines and language, allows for intensification of core instruction in Tiers II and III to ensure that all readers master the skills necessary for success.
INTEGRATED SOCIAL SKILLS DEVELOPMENT
Integrating the explicit teaching of social skills into lessons helps teachers create caring classroom communities where students develop a sense of responsibility for their own learning and behavior, as well as empathy and motivation to help others.
EMBEDDED PROFESSIONAL LEARNING
Being a Reader is an educative curriculum, constructed so that teachers expand their content knowledge and develop their pedagogical expertise every day as they engage with the program. Educators learn and deepen their practice as they teach.
COMPREHENSIVE DIGITAL RESOURCES
Being a Reader comes with digital access to the Learning Portal, your all-in-one home for digital, professional learning, and implementation resources.