Being a Reader
A Unique Approach to Teaching Reading
A comprehensive K–5 reading program, Being a Reader™ is the first of its kind to integrate foundational skills instruction, practice in reading comprehension strategies, and rich literacy experiences with explicit social skills instruction and activities that foster students' growth as responsible, caring, and collaborative people.
Being a Reader can be implemented as powerful, stand-alone Tier 1 instruction for grades K–5 or serve as a seamlessly integrated program within our comprehensive K–5 English Language Arts curriculum, Collaborative Literacy.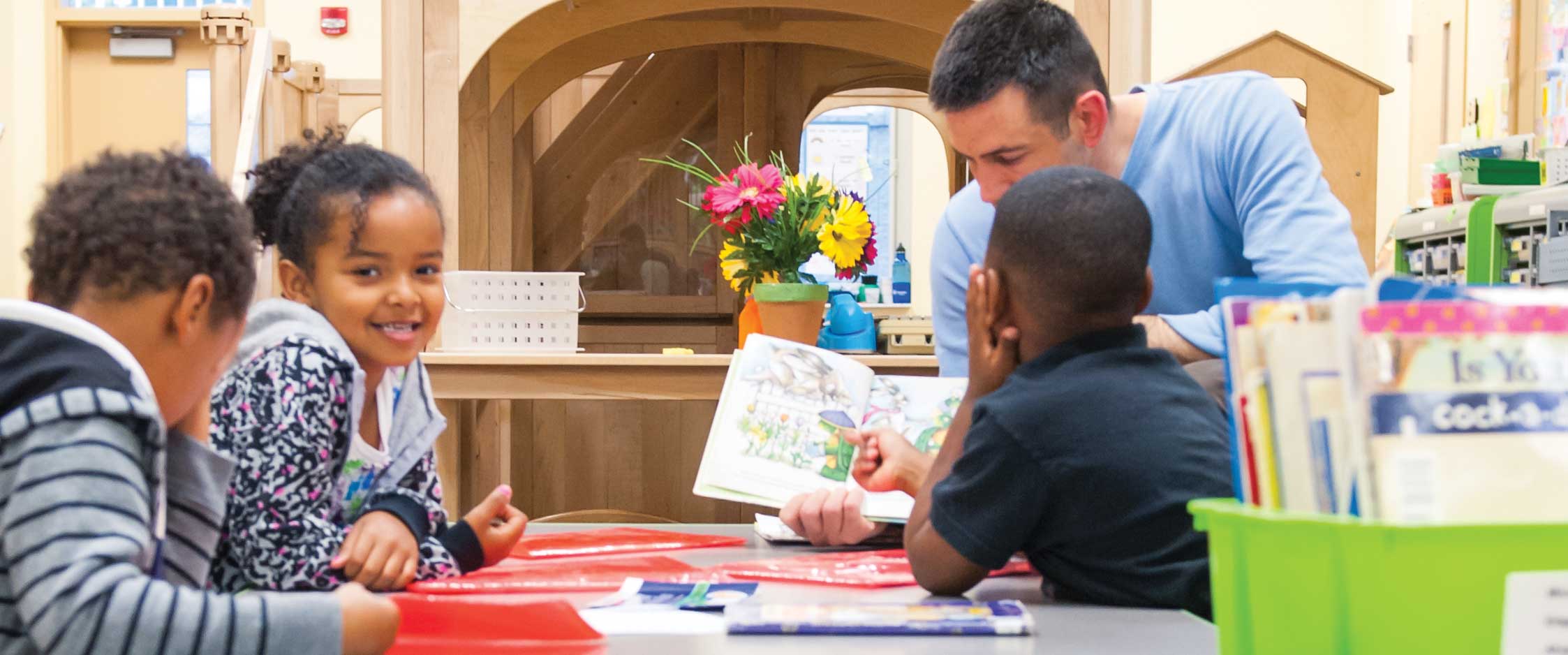 How It Works
Being a Reader follows a continuum of reading development to meet each student at their instructional point of need and take them to their next level of literacy. It is grounded in scientific reading research and informed by our many years of experience working alongside classroom teachers.
Each grade level includes either seven or eight instructional units organized around two instructional strands: Reading and Word Study. The strands work together to develop comprehension, fluency, decoding strategies, word analysis, spelling, vocabulary, and independent reading. Progress monitoring and other assessment tools help teachers make informed, targeted instructional decisions to ensure reading success for every child.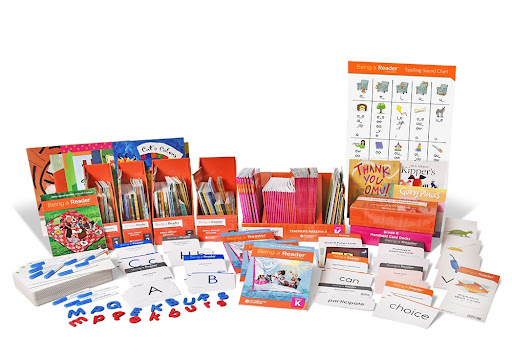 Program Features
RESEARCH-BASED AND STANDARDS-ALIGNED
Our pedagogy has grown out of years of research on reading development, vocabulary acquisition, best practices in reading and vocabulary instruction, and child development. We build from the science of reading instruction to ensure students acquire effortless and fluent word recognition while at the same time develop skills that support comprehension of complex text.
Explore research for our programs and use our correlation tool to download a comprehensive alignment to your state standards.
HIGH-QUALITY, DIVERSE FICTION AND NONFICTION
Authentic, diverse children's literature is crucial to supporting our goals of effective literacy instruction and creating inclusive classroom communities. Read-aloud texts in Being a Reader have been selected to systematically build knowledge and support the instructional focus of each lesson, while also ensuring wide appeal and equitable representation.
BUILDING BACKGROUND KNOWLEDGE
Students consistently build their knowledge base and vocabulary through wide reading on a variety of topics, depth of classroom and peer discussions, and their reading selections in Individualized Daily Reading (IDR).
Selected units at each grade level use texts connected by a science or social studies related topic. Students learn to use comprehension strategies flexibly and see reading as the pathway to deeper understanding of the world around them.
SUPPORT FOR ENGLISH LEARNERS
An Implementation Handbook for each grade provides a variety of resources to support instruction and planning, including specific recommendations for ensuring English Learners (ELs) are able to access and succeed with grade-level content. Being a Reader lessons provide additional EL support:
A pre-teaching section with suggestions for preparing students to participate confidently in the lessons

Weekly extensions specifically designed for ELs to practice or deepen their understanding of a strategy or concept they're learning

Targeted EL margin notes within the lessons that allow teachers to implement suggestions for scaffolding instruction as they are teaching
ALIGNED WITH SIPPS FOR STUDENTS WHO NEED ADDITIONAL SUPPORT
For students who need more support developing phonics and decoding skills and strategies, SIPPS® (Systematic Instruction in Phonological Awareness, Phonics, and Sight Words) works seamlessly with Being a Reader and can be purchased separately.
The alignment of the scope and sequence of SIPPS and Being a Reader Small-Group Reading Sets 1–5, combined with consistent instructional routines and language, allows for intensification of core instruction in Tiers II and III to ensure all readers master the skills necessary for success.
SIPPS also provides effective, efficient intervention for students in grades 1–5 who need additional foundational reading support.
INTEGRATED SOCIAL SKILLS DEVELOPMENT
Learning to question, analyze, think deeply about, and make meaning of text requires students to engage with others who can push their thinking. Successful literacy instruction depends on the students' ability to form trusting relationships in the classroom, develop strong social skills, take risks, and work together. Being a Reader includes:
Explicit instruction students need to listen, talk to, and work effectively with peers

Discussion prompts that help students agree and disagree respectfully, resolve conflicts, and reflect metacognitively on their interactions with others
EMBEDDED PROFESSIONAL LEARNING
Being a Reader is an educative curriculum, constructed so that teachers expand their content knowledge and develop their pedagogical expertise every day as they engage with the program. Educators learn and deepen their practice as they teach.
COMPREHENSIVE DIGITAL RESOURCES
Each Being a Reader classroom package includes a seven-year license to the Learning Portal, which gives teachers access to digital manuals and allows them to:
Manage program resources

Download and print all student consumables and reproducibles

Build and share paperless assessments and reports

Get the very latest communications, updates, and instructional pacing notifications