SIPPS: Accelerative Foundational Skills Instruction
SIPPS® (Systematic Instruction in Phonological Awareness, Phonics, and Sight Words) is a research-based foundational skills program proven to help both new and struggling readers in grades K–12, including English learners and students identified with dyslexia.
The program's systematic scope and sequence provides a structured-literacy approach to instruction through explicit routines focused on phonological awareness, spelling-sounds, and sight words. 
When used as a core/Tier I program, SIPPS supports the acquisition of grade-level, foundational skills standards.
When used as Tier 2 and Tier 3, SIPPS accelerates progress so that students are able to efficiently close the gap and engage in grade-level reading.
SIPPS aligns with the MTSS (Multi-Tiered System of Support) framework and can be used across all three tiers of instruction.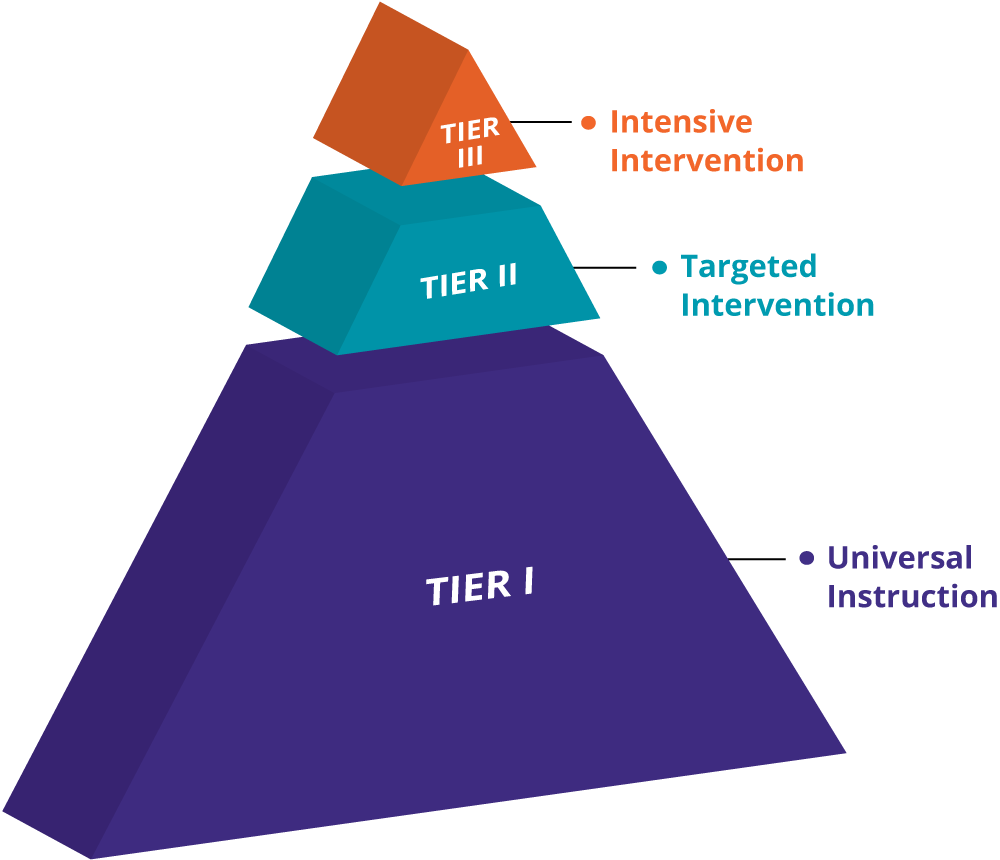 How It Works
Research tells us there is a specific path that leads to reading fluency.
To guide readers through each stage of the continuum, each SIPPS level corresponds to a specific stage of reading development: simple alphabetic, spelling pattern, and polysyllabic/morphemic. 

GRADES K–3
Beginning Level addresses the simple alphabetic phase.
Extension Level addresses the spelling-pattern phase.
Challenge Level addresses the most complex, polysyllabic/morphemic phase.

GRADES 4–12
SIPPS Plus addresses the simple alphabetic and spelling-pattern phases of foundational skills instruction and is uniquely designed for intervention instruction for students in grades 4–12. 
Challenge Level addresses the most complex, polysyllabic stage of decoding. Differentiated word lists make it easy to adapt each lesson for readers in middle or high school.
When used together, SIPPS Plus and Challenge make a complete foundational skills intervention program for grades 4-12.
Data-Driven, Differentiated Instruction

SIPPS is taught in groups of students with similar needs, which allows teachers to target exactly what students need to know next.

PLACEMENT ASSESSMENT AND MASTERY TESTS
A program-specific placement assessment provides the data needed to group students with similar decoding needs. Periodic mastery tests help teachers monitor student progress and support the teachers in decision-making around pacing and reteaching. View K–3 and 4–12 placement assessments.
INTENSIVE MULTISENSORY INSTRUCTION
For students in need of additional support, the Intensive Multisensory Instruction for SIPPS Handbook provides teachers with enhanced routines, which include strategies for integrating visual, auditory, and kinesthetic-tactile learning pathways that help students connect and remember their learning.
Engaging, Age-Appropriate Text for All Readers
Students are intrinsically motivated to read age-appropriate controlled text that includes recently taught spelling-sounds and sight words.
In SIPPS Beginning and Extension Levels, students progress from small, decodable readers to an anthology of engaging stories that are carefully scaffolded to build skills from the phonics continuum.
In SIPPS Plus, the Dreams on Wheels reader provides high-interest, low-level texts for older students reading at a first- or second-grade level.
Available for purchase separately, optional K–12 Fluency Practice Libraries support SIPPS instruction by helping students as they apply their newly learned skills in decodable texts first and then as they transition to trade books.
Research-Based Instruction
SIPPS meets the following Institute of Education Sciences (IES) recommendations for foundational skills instruction (2019): 
IES Recommended Practice for Teaching Foundational Reading Skills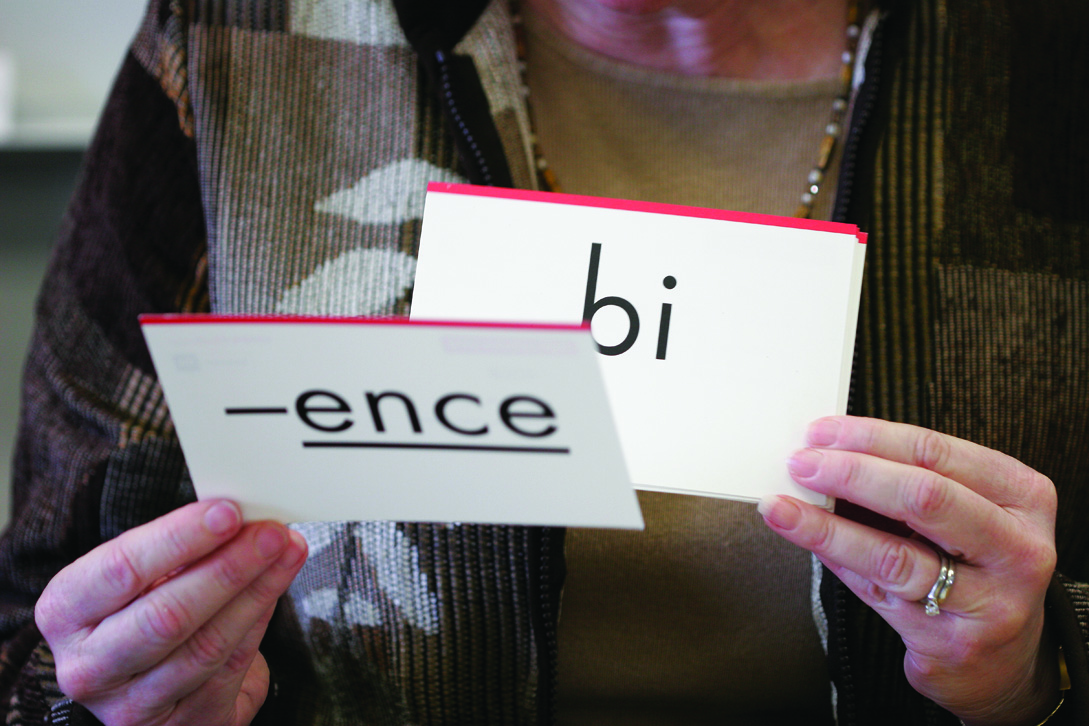 Teach students academic language skills, including the use of inferential and narrative language, and vocabulary knowledge. 

Develop awareness of the segments of sounds in speech and how they link to letters. 

Teach students to decode words, analyze word parts, and write and recognize words. 

Ensure that each student reads connected text every day to support reading accuracy, fluency, and comprehension.
What Works Clearinghouse. 2019. Foundational Skills to Support Reading for Understanding in Kindergarten Through 3rd Grade. US Department of Education: Institute for Education Sciences.
For more information, please see Evidence-based Practices in the SIPPS Program (IES Alignment)
Aligned with Being a Reader for Multi-Tiered Support

When SIPPS is used as intervention alongside Being a Reader for Tier 1, the scopes and sequences and teaching routines of the respective programs align, providing a smooth transition for students moving between tiers. 
Teacher Support
EMBEDDED PROFESSIONAL LEARNING
Like other Collaborative Literacy programs, SIPPS is constructed so that teachers who implement it deepen their content knowledge and develop their pedagogical expertise every day as they engage with the curriculum and embedded professional learning. 
LEARNING PORTAL
The Learning Portal is the all-in-one home for digital, professional learning, and implementation resources. Here, teachers access digital manuals, manage program resources and student reproducibles, build and share paperless assessments and reports, and get the latest updates and notifications. The Teacher Learning System provides just-in-time, ongoing professional learning opportunities directly to teachers via the Learning Portal.
COLLABORATIVE COACH – NEW!
Collaborative Coach is a personalized, interactive, video-based asynchronous coaching experience designed to meet each educator's individual teaching practice with one-on-one coaching. Learn more about Collaborative Coach.
REMOTE GUIDANCE
Collaborative Classroom recognizes that educators will need options that are flexible to support their students' learning in a variety of circumstances and formats.  SIPPS Remote Guidance is designed to support teachers in transitioning from an "in person" format to either a blended or fully remote design.
To support instructional planning, the guidance is organized by beginning-, middle- and end-of-year and provides instructional guidance, essential learning, and at-home activities.