SIPPS: Recognized by State Departments of Education
State departments of education including those of Louisiana, Colorado, Arizona, Mississippi, Utah, New Mexico, Nevada, and Rhode Island have vetted and approved SIPPS as high-quality, research-based instructional materials for their schools and districts.
While the vetting processes vary, many states have found through their reviews that SIPPS exemplifies the practices necessary to accelerate student achievement in foundational skills acquisition.
Louisiana
Colorado
Mississippi
The Evidence Base for SIPPS
Collaborative Classroom and its partners are continually conducting research, analyzing data, and working in classrooms to create and revise programs and services that support students' development while supporting ongoing teacher learning. Review a collection of the strong and growing research base for SIPPS.

Recent highlights in SIPPS research include:
SIPPS has met ESSA evidence standards and appears on the Evidence for ESSA website.
In Pasco County, Florida a quasi-experimental study involving 600 first- and second-grade students in need of reading intervention determined that SIPPS has a significant impact (effect size of .25 using Cohen's d) on students' reading achievement. Read the study summary or the full study.
A quasi-experimental study on third grade students in Pajaro Valley Unified School District, California, examined the differences in reading skills growth between matched groups of students in classes using SIPPS and in classes not using SIPPS. Results indicated that SIPPS was effective in developing third-grade student reading skills, as evidenced by an effect size of .17. Read the full report.
Voices from the Research Community
Dr. Louisa Moats, the nationally recognized researcher and authority on literacy education, has also reviewed and spoken highly of SIPPS. In an interview with Collaborative Classroom, Dr. Moats called attention to the systematic progression of instruction in SIPPS that she noted in her review:
As Dr. Moats mentions, SIPPS is also complementary to LETRS. The instruction in SIPPS makes the content learned in LETRS training actionable for teachers in a systematic, explicit format.
This synergy between the two programs supports teachers in meeting the needs of every reader. (For an educator's perspective, read about how a LETRS-trained literacy coach draws connections between the two programs to support learning at her school.)
Co-founder of the Consortium on Reaching Excellence in Education (CORE) and an author of the Teaching Reading Sourcebook, Linda Diamond is a longtime advocate of explicit and systematic instruction. Her experiences working with the late Dr. John Shefelbine, author of the SIPPS program, and alongside schools and districts implementing the program, give her valuable perspective on the program design:
Voices from the Classroom
Literacy coaches, classroom teachers, and district leaders praise SIPPS for its ability to reach all readers, its robust supports for successful implementation, and the way the program's educative design empowers educators to expand their knowledge of research-based reading instruction.
To hear from teachers and leaders in their own words, explore our series of SIPPS Educator Spotlights:
SIPPS in Colorado
SIPPS in Arizona
SIPPS in Pennsylvania
SIPPS in West Virginia
SIPPS in Texas
SIPPS in California
SIPPS in Montana
Learn More About SIPPS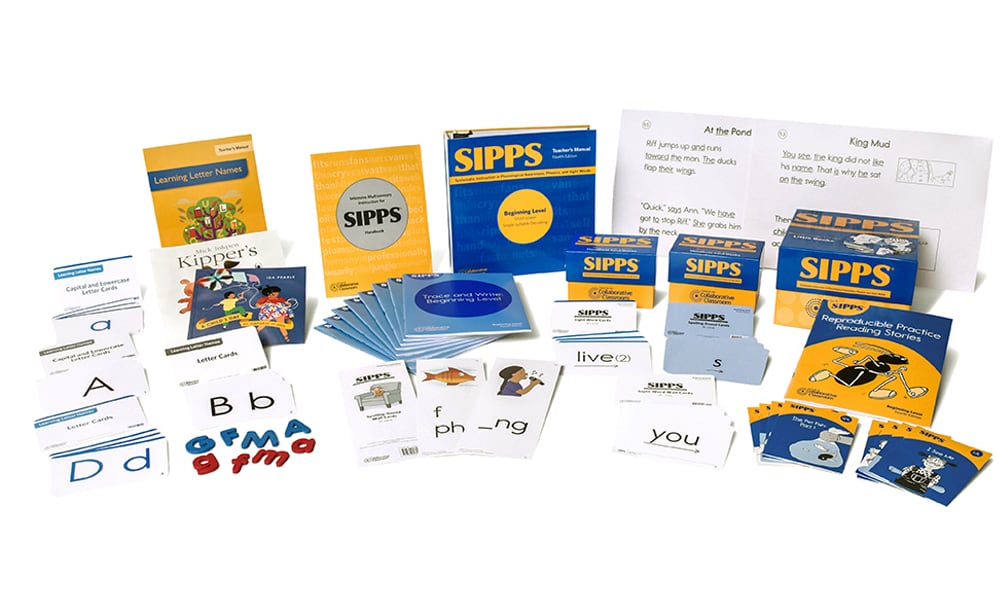 ---
¹https://www.collaborativeclassroom.org/blog/the-science-of-reading-with-dr-louisa-moats/
²https://www.collaborativeclassroom.org/blog/supporting-all-readers-before-and-during-covid-19/