Collaborative Classroom provides the following complimentary, prerecorded professional learning webinars to view anytime, at your convenience.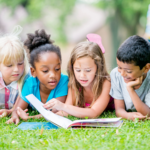 Accelerating Reading Success in Summer School with SIPPS
Summer school is an opportunity to build competence, confidence, and independence in striving readers. Hear from school and district leaders from across the country who are accelerating foundational skills for their K–12 students using the SIPPS program.
---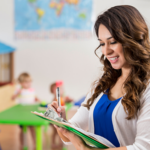 Demystifying Reading Assessments: The Right Assessment for the Right Purpose
This webinar explores the different types of reading assessments that support students' reading development. We focus on essential questions that reading assessments address and how we use the results to inform our instruction.
---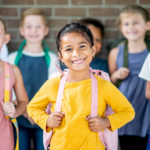 The Science of Reading and English Learners: A Roundtable Discussion
How does the science of reading meet the needs of English Learners? This roundtable discussion explores how to best support English Learners within a structured literacy framework.
---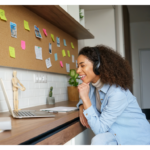 Reimagining Professional Learning through Virtual Lesson Study
In this webinar, we learn how Pennridge School District, PA reimagined job-embedded virtual professional learning that is resulting in deep teacher reflection and leading to shifts in instruction that support student agency.
---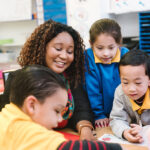 Beyond Good Intentions: Teaching with a Social, Emotional, and Cultural Lens
In this webinar, Dr. Nancy Markowitz, Founder and Executive Director of the Center for Reaching & Teaching the Whole Child and Dr. Suzanne Bouffard, Vice President of Publications at Learning Forward discuss their book Teaching with a Social, Emotional, and Cultural Lens. The discussion centers around a distinct framework for integrating the development of key skills needed for academic success and the ability to thrive into daily classroom practices.
---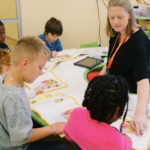 Making the Case for Acceleration
What does it mean to accelerate student learning? How does acceleration differ from remediation? In this short webinar, we do a deep dive into the approaches for accelerating all readers' foundational reading skills through the lens of the SIPPS (Systematic Instruction in Phonological Awareness, Phonics, and Sight Words) K–12 curriculum.
---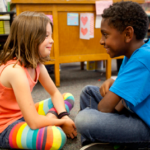 Understanding Caring School Community's CASEL SELect Status
Interested in understanding the significance of Caring School Community's status as a CASEL SELect program? This 30-minute webinar unpacks why and how Caring School Community met CASEL's highest-level criteria for quality, evidence-based social and emotional learning programming. We also consider implications for school leaders as they seek to address the SEL needs of students and staff.
---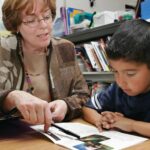 The Science of Reading: Essentials for Leaders
In this webinar, we explore models that show the alignment of instructional practices that comprise the Science of Reading. Essential elements include: systematic scope and sequence, differentiated instruction, structured lessons, explicit instructional routines, assessment-driven instruction, and cumulative learning leading to mastery.
---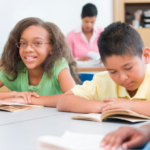 Developing Cognitively Independent Readers and Thinkers in Grades 3–6
How can we set up our students for success in the upper-elementary grades? To thrive amid the increased academic and assessment-related demands in grades 3–6, students must develop as cognitively independent learners. But what does this mean in practice, and how do we get there? In this webinar, we explore these questions through a literacy lens with a panel of experienced upper-elementary educators.
---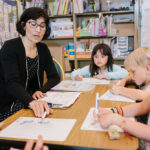 Using Data to Inform Our Response: Grouping and Instructional Decision Making in Foundational Skills Instruction
In this one-hour webinar, we discuss best practices for using data to provide responsive instruction and support the decisions we make in lesson selection, routines, and grouping, through the lens of the K–12 foundational skills program SIPPS (Systematic Instruction in Phonological Awareness, Phonics, and Sight Words).
---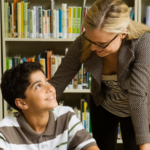 Reimagining Discipline with a Teaching-and-Learning Approach: A Roundtable Discussion
During this time of remote and hybrid instruction, virtual classroom management and discipline are pressing priorities for many educators. Some schools have adopted the same reward-and-punishment systems that they used during in-person instruction. Others are taking a teaching-and-learning approach to discipline. In this webinar, we hear from teachers and administrators who are implementing a reimagined approach to discipline and share practical ways in which their schools are supporting students.
---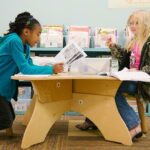 Fostering Independence in Upper-Elementary Readers: Launching and Sustaining Small-Group Instruction, Including Book Clubs
All students deserve access to the richness, instructional rigor, and empowerment that are part of student-led book clubs. But too often, only our highest-performing readers get to participate in this type of small-group instruction. In this webinar, join special guest Julie Wright, author of What Are You Grouping For? and Collaborative Classroom, discuss best practices for fostering the independence necessary to give all students access to small-group learning opportunities, through Collaborative Classroom Book Clubs curriculum for grades 3–6.
---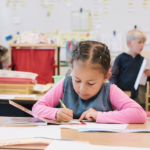 Our Journey to Improve Engagement and Rigor Through Writing: Burgess Elementary School's Journey
Is your writing instruction rigorous, with your students actively engaged in the work of making meaning as they write? And what role does social and emotional learning (SEL) play in successful writing instruction? In this webinar, we explore these questions with Principal Samantha Coy of Burgess Elementary School and Corwin author John Antonetti. Learn how these education leaders have partnered to bring thoughtful, student-centered writing instruction to Burgess Elementary through the implementation of the Being a Writer curriculum.