Tell us a little about yourself, your school/district, and the students that you serve.
I wear a lot of hats these days! I'm a practicing school psychologist, and in that role, I support a special needs preschool and Cayuse Prairie School, a K–8 school here in rural Montana. I also work as a consultant and support teachers and schools across the country on a range of topics, including supporting SIPPS implementations.
I run a summer reading-intensive at one of the schools I support here in Montana. We are a small, rural school that serves just under 300 students in grades K–8.
What is the most rewarding part of being an educator for you?
I began my teaching career as a special education teacher in Los Angeles, and my work has primarily focused on supporting students with diverse learning needs. Throughout my experiences in education, I've become increasingly convinced that this population most certainly can experience success with rigorous academic content.
The most rewarding part of my work is getting to see these students realize their full potential, and getting to see teachers tap into their effectiveness in reaching all learners.
How long has your school/district been implementing SIPPS? Tell us a little about the implementation.
Personally, I've been involved with SIPPS in one capacity or another for about a decade now. In fact, I brought it to my districts here in Montana when I moved back home from California a few years ago.
My K–8 building is in our third year of SIPPS implementation. We utilize SIPPS primarily as a Tier 2 intervention for foundational reading skills. We use DIBELS as a universal screener, and students who perform below benchmark in grades K–4 receive targeted small-group instruction using SIPPS each day.
We have a school-wide Title 1 program, so we utilize both our title teachers and our classroom teachers to teach SIPPS. Each grade has a designated "reading group" time when SIPPS groups happen, and students on grade level engage in extension activities. We use all four levels of SIPPS in our school.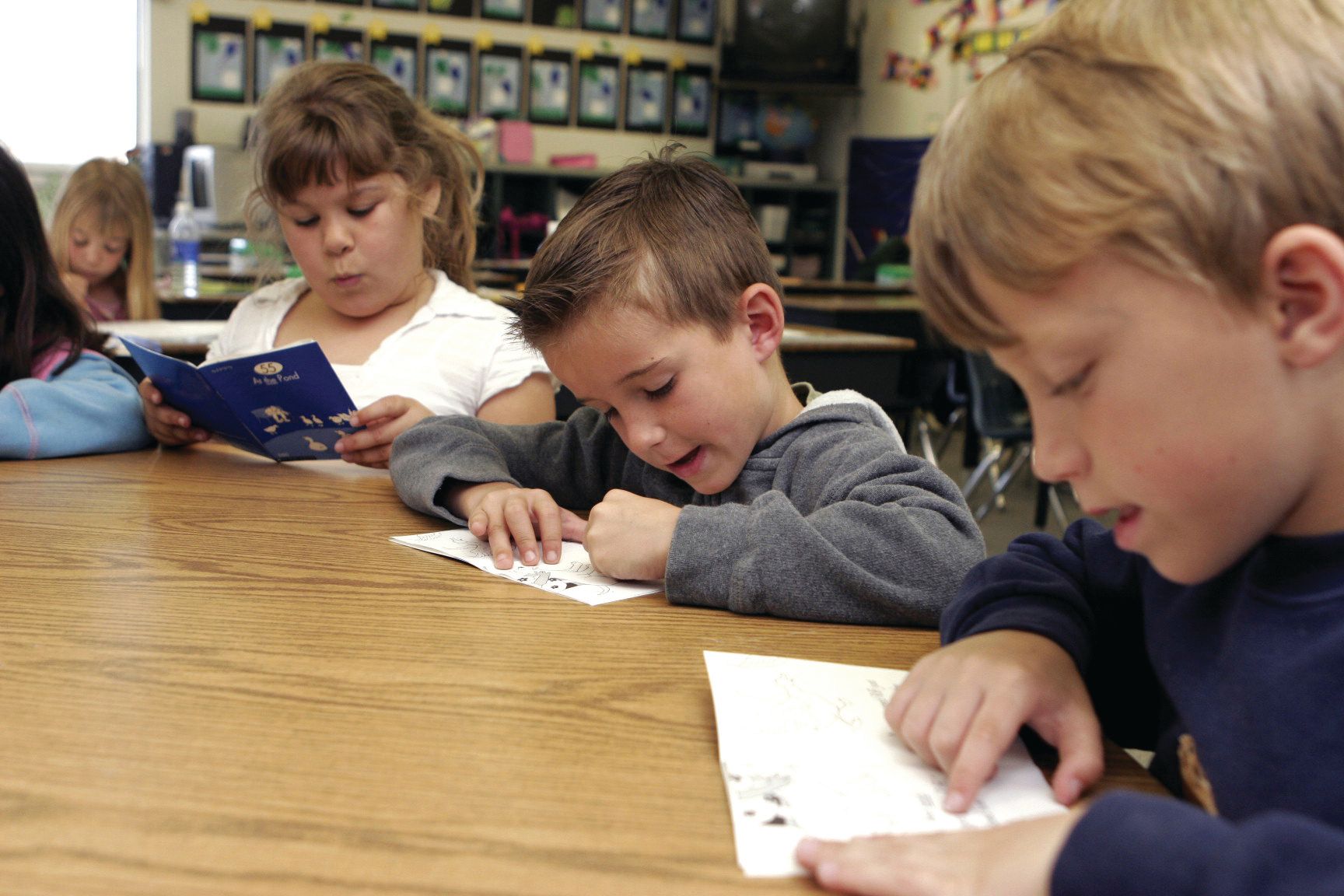 What do you appreciate about SIPPS? What do teachers appreciate about it?
I appreciate that SIPPS takes the guesswork out of foundational skills intervention.  It's rooted in a systematic, research-based scope and sequence and based on a structured literacy approach—all things that we know from the science of reading are essential for reading success.  The consistency of the explicit instructional routines really allows for teachers to focus on the important work of being expert "kid watchers" during instruction so that they can truly engage in that dynamic interaction with students that we know is so important in cumulative learning for mastery.
I also really appreciate the "curriculum as professional development" approach taken by Collaborative Classroom.  There are so many resources to support teachers as they reflect on and continuously improve their practices. It's truly respectful of the educator as a professional.
I appreciate that SIPPS takes the guesswork out of foundational skills intervention.  It's rooted in a systematic, research-based scope and sequence and based on a structured literacy approach—all things that we know from the science of reading are essential for reading success.
How have you used SIPPS during the summer?
We run a summer reading-intensive in which we target students in grades K–2 who haven't made sufficient progress in their foundational skills during the school year. We invite these students to join us for a half-day of instruction each day for three weeks during the summer.
As a part of that program, students participate in SIPPS instruction—some in small groups, and some one-on-one.  I generally teach students one-on-one during the summer.  Some of these students have been identified with reading disabilities and some have not.
Last summer, we served 7 students on a 1:1 basis, and another 12 students in small groups.  We found that it worked best for our families to offer summer school for a full half-day, even though we don't provide reading intervention for that length of time. The students needing foundational reading support had a 30 (1:1) or 45 (small group) minute SIPPS intervention block and then engaged in enrichment activities for the rest of the summer school day.
I make great use of the Intensive Multisensory Instruction in SIPPS supplement when planning for these students. I also really double down on my instructional decision-making practices, utilizing comprehensive tracking tools to record and analyze student errors and using that information to plan my daily instruction.
What was the data you collected over the summer?
I administer the Mastery Tests that are part of the SIPPS program, as I normally would. As I mentioned, I also create a spreadsheet for each student where I make note of any sound or sight word errors and track general observational notes for each session. When I'm planning for the next day's session, I reference those notes so I can ensure that I'm including practice opportunities with the targeted content the students still need to master.
We also utilize DIBELS as more of a global outcome measure to determine the extent to which the foundational support students are getting in SIPPS is translating to improved accuracy and fluency on a norm-referenced curriculum-based measurement.
Last summer, we were fortunate enough to be able to bring students back into the building for summer school, and for all but two students who participated in the summer program, we were able to remediate the loss experienced during school closure in the spring (i.e., we were able to catch students up to where they were when the school closed in March).
Our data from both the spring and fall are a bit incomplete due to school closures, but this graph shows the growth in oral reading fluency for most of the students who participated in summer school. The blue bar shows where they were when school closed in the spring and the red bar shows where they were at the winter administration of our DIBELS benchmark.
What thoughts or insights would you share with a school or district that is considering SIPPS?
In my work supporting special education and reading intervention in multiple districts across the country, I've become familiar with many programs, and I continue to recommend SIPPS as the best tool for supporting foundational skills instruction.
That's not only because of the impact I've seen it have on student's emerging reading skills, but it's also because of the impact I've seen it have on teachers—I can't tell you how many teachers have told me that they've become better teachers of reading through their experiences with SIPPS.
I'm certainly not alone in these sentiments, so I would strongly encourage any district considering SIPPS to connect with colleagues who are already using it. Go see some SIPPS instruction in action in the classroom (or, these days, hop on to Zoom and see it!) 
***
Read another SIPPS Teacher Spotlight featuring special education teacher Mariko Wesley-Fagundes.
Learn more about the K–12 SIPPS curriculum and connect with fellow educators implementing the program.