As an educator, who do you turn to for motivation and inspiration? How do you find new ways to put students at the center of the learning? On June 7 in Downers Grove Illinois, a group of nearly 250 educators gathered at the Living SEL conference to seek connection, new ideas, and fresh perspectives on the topic of social and emotional learning.
Paul Goren, superintendent of Evanston/Skokie District 65, and Jill Vialet, CEO and founder of Playworks, kicked off the day with keynote addresses whose themes would resonate throughout the conference:
we are surrounded every day by signs that remind us of our love and humanity

play is how we teach the youngest members of our society how to deal with being "messy humans"
To prove these points—and to expand them to adults—the entire ballroom of conference attendees participated in a game of Rock Star Ro-Sham-Bo. The laughter, connection, and positive energy generated during this playful activity carried participants into their first break-out session.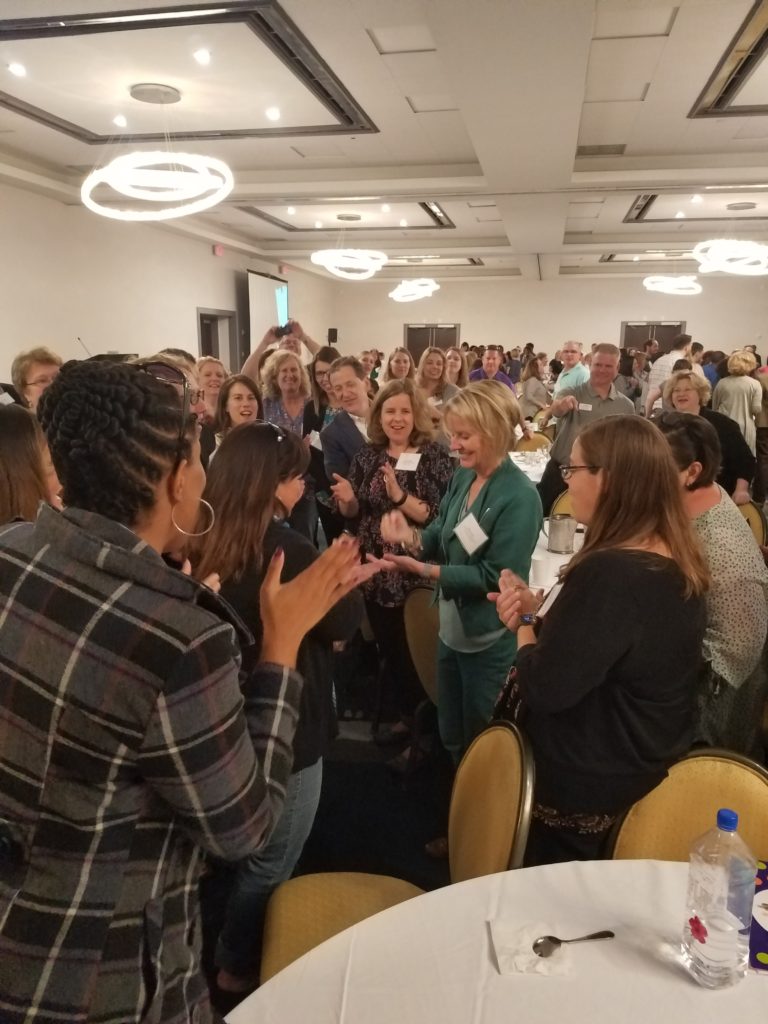 Next, participants gathered to learn from and ask questions of a panel of SEL thought leaders that included a researcher, a teacher, a student-services director, a former principal and consultant, an expert on restorative justice, and an SEL district coach.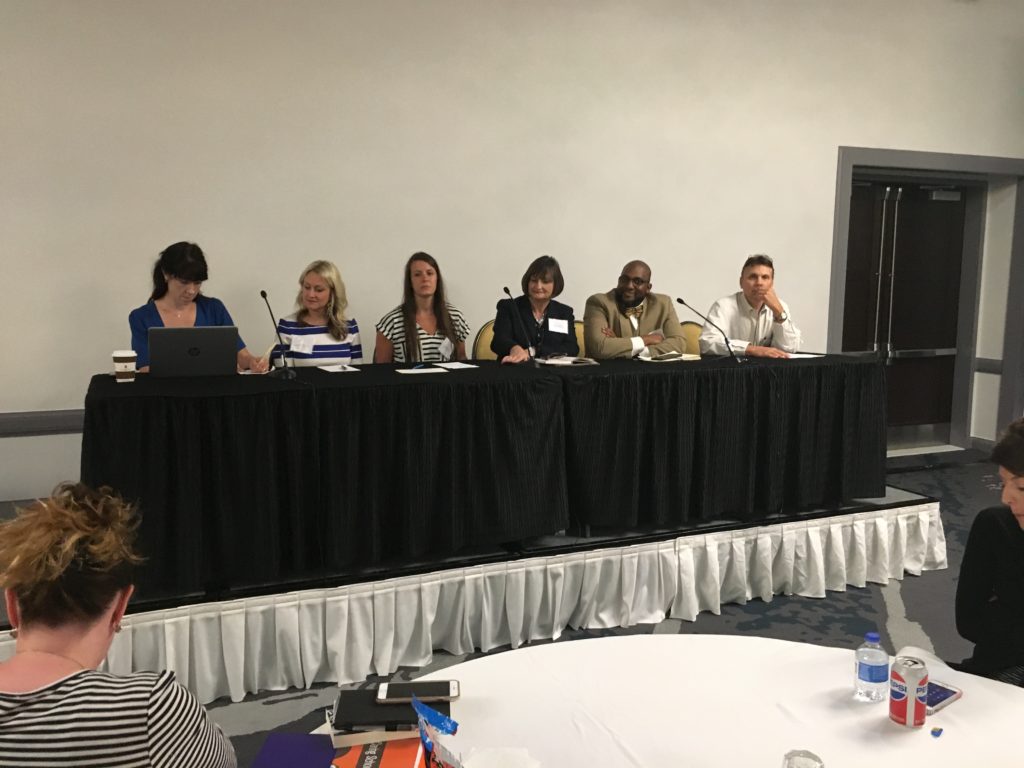 (From left to right: Dr. Amy Mart, Lisa Xagas, Danielle Koziol, Mary Tavegia, Dr. Robert Spicer, Mark Bocian)
Panelists shared their responses to the following questions:
How do we dispel the notion that SEL is either a fad or an add-on?
Amy Mart, a researcher at American Institutes for Research, shared a recent white paper illustrating that top companies like Microsoft demand SEL skills in the workplace.
How do we avoid "siloing" our SEL efforts?
Lisa Xagas, director of student services in Naperville CUSD 203, emphasized the importance of helping teachers see the connections between the academic content they teach and SEL skills.
What was the most important decision you made in moving from research to practice?
Dr. Robert Spicer, CEO of Restorative Strategies, LLC, relayed his humorous but poignant observation about the necessity of quality professional learning: "If you don't feed the teachers, they'll eat the children!"
What changes have you noticed in teachers/students since implementing SEL?
Danielle Koziol, a grade 4 teacher in Naperville CUSD 203, remarked that her students "came into the classroom this year thinking about themselves, and left thinking about the world."
Mary Tavegia, a consultant with Collaborative Classroom, observed a greater willingness on the part of teachers to invest their time in teaching SEL given the payoff they're seeing in that investment.
Mark Bocian, an SEL implementation coach for Keeneyville School District 20, witnessed a 60 percent reduction in problem behaviors when his school switched from a punitive to a problem-solving model of discipline.
Participants next selected from a variety of break-out workshops in the morning and afternoon to complement the keynote and panel learning sessions. Peter Brunn, vice president of organizational learning at Collaborative Classroom, closed the conference by encouraging participants to focus on what motivates students: "Kids are in charge of what gets learned; we're not. We can be the best teachers in the world, but if the kids aren't engaged, it doesn't matter what we said. The learning happens in our students."
Our hope is that everyone left with a new intention: a resolve to care for and motivate their students and one another, and to continue to bring SEL to the forefront of education in Illinois and beyond.
For those who were not able to join us in Illinois but are interested in learning more ways to put students at the heart of learning, please join Collaborative Classroom for a webinar series, Building a Caring School Community: Thinking about Social and Emotional Learning from Three Unique Perspectives. Together we'll follow the journey of a classroom teacher, a building principal, and a district SEL coordinator as they begin implementation of the Caring School Community program, Collaborative Classroom's schoolwide SEL program for grades K–8.
Click here to learn more or register for this webinar series.