Following the recent release of dismal NAEP scores in reading and math—and the ongoing challenges of pandemic-related learning loss—what can literacy leaders learn from schools and districts where reading achievement has been improving during the same time period?
Last month the National Assessment of Educational Progress (NAEP) released test results assessing trends in student learning during the pandemic. Fourth grade students (age 9) were assessed in reading and math. Results showed that on average, reading scores for these students declined 5 points from 2020 to 2022, with only 35 percent of the assessed student population meeting or exceeding NAEP proficiency. 
The subsequent headlines were understandably grim. "Plunging NAEP scores make clear the long and difficult road ahead to pandemic recovery" wrote the Hechinger Report. The New York Times wrote, "The Pandemic Erased Two Decades of Progress in Math and Reading." 
How Some Schools Increased Reading Scores Against the Odds
Some schools and districts, however, have defied the national trend and are demonstrating emerging evidence of accelerated reading growth for their students.
What factors are contributing to this success? In our work partnering with schools and districts across the country, we've been privileged to witness post-pandemic reading growth up close. Here are several key elements that are consistently present in our partners' reading success stories.
Instruction Is Targeted
What exactly do we mean by "targeted"? Targeted instruction is tailored to meet the specific needs of the student efficiently and therefore is more likely to effectively close that student's specific instructional gaps. Typical classrooms are filled with students with varying needs, making a small-group setting most efficient for targeted instruction. The small-group setting allows the teacher to be responsive as students participate and demonstrate their understanding or lack thereof. For example, during whole-group instruction Ms. Jenkins cannot identify every student struggling with inflectional endings, but using data from progress monitoring allows her to pull specific students for small-group targeted instruction, enabling her to work more directly on their individual challenges.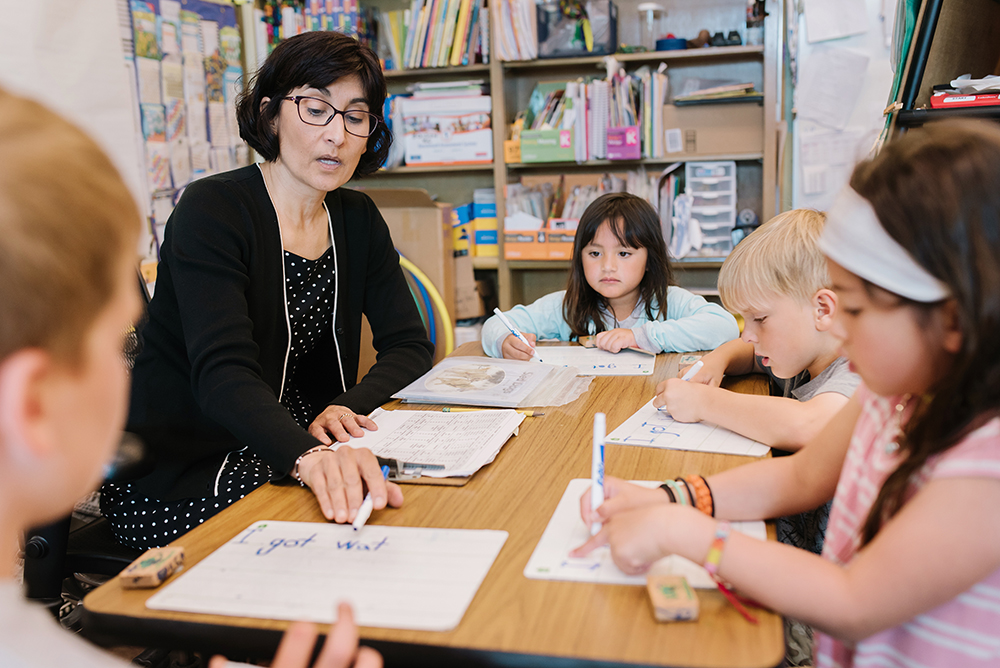 Instruction Is Data-driven and Student Progress is Monitored
When instruction is targeted, assessment data drives that instruction. Assessment data determines each student's specific point(s) of need to determine the instructional starting point. Teachers should provide a universal screener to every student three times a year. In our webinar "Demystifying Reading Assessments: The Right Assessment for the Right Purpose," Michelle Hosp, Ph.D, of Reading Research Associates explained that, "we want to identify which of our kids are at risk for reading difficulties. That's a really important question to ask for all of our kids."
Ongoing progress monitoring ensures students are learning, and can also signal the need to intensify instruction and/or adjust pacing. Erin London, a Reading Specialist at Paul Revere Innovation School, who has seen strong reading gains during the pandemic, said about SIPPS® (Systematic Instruction in Phonological Awareness, Phonics, and Sight Words), "The frequent Mastery Test check-ins help to inform my instruction and show me how I can help individual students."
Intervention Is Aligned with Core Instruction 
Instructional alignment across tiers is the missing puzzle piece in so many otherwise well-planned literacy implementations. Ensuring that core instruction is of utmost quality is the first step, but for those who need  intensified support, that intervention must be aligned with core instruction. Intervention aligned with core instruction can ensure that students have a coherent scope and sequence of instruction that allows the intervention to truly build on what students receive in core instruction. Alignment across instructional language is another benefit.  Effective intervention prioritizes the targeted area(s) of need while building on the instruction that happens throughout the day. 
When interventions align with core instruction, students can move seamlessly between tiers of instruction. "Paul Revere students are successful, confident readers because of Collaborative Classroom's aligned tiered curriculum, our teachers' dedication to their implementation, as well as the hard work put in by all. As a result, our students have made significant literacy gains," said Jennifer Howard, Paul Revere's Literacy Coach.
Read our research brief to learn more about how Paul Revere Innovation School accelerated reading achievement against all odds.