Vivett Dukes
Manager of Educational Partnerships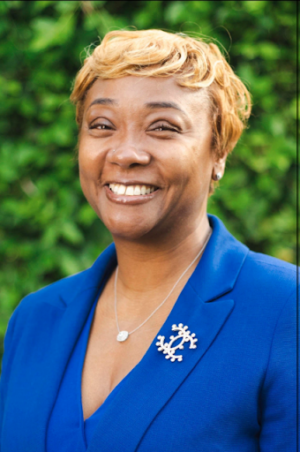 Vivett Dukes is a proud native New Yorker who has been educated from K–16 in public and private learning institutions across Long Island and New York City. She is a New York State certified ELA teacher (7th–12th), Literacy Specialist (Birth–12th), and Teacher of English to Speakers of Other Languages (Birth–12th). 
Since 2002, she has served in classrooms in some capacity, with students in grades Pre-K through graduate school. Currently she serves as an adjunct lecturer to pre-service teachers in the English/Education Leadership Program at S.U.N.Y. at Stony Brook. 
She is an active member of NCTE, as well as an Executive Board member of NYSEC. Literacy acquisition is her passion and it is her firm belief that reading and writing are civil and human rights that must be equitably afforded to everyone. This belief drives her work in her role as the Collaborative Classroom's Manager of Educational Partnerships for New York.