We are getting excited for the Symposium on the Integration of Academic and Social Learning that Center for the Collaborative Classroom will cohost with the National Writing Project, The Hawaii Writing Project, and The Creative Core.
This full day of learning-designed for lead teachers, literacy coaches, mentors, and ELA specialists-will include opportunities to think and learn with Elyse Eidman-Aadahl, Executive Director of the National Writing Project; Peter Brunn, Vice President of Organizational Learning at Center for the Collaborative Classroom; and Marnie Masuda-Cleveland, Executive Director, The Creative Core, on what they and their organizations have learned about the integration of academic and social development.
Participants will also get a chance to learn with renowned young adult and children's book authors Kim Culbertson and Chris McKinney and hear how they as writers think about the intersection between writing and social development.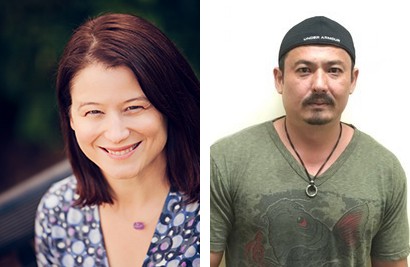 Everyone should leave inspired and energized with practical strategies to integrate academic and social learning into their own practice.
The Symposium will be on Saturday, April 8, 2017 from 9:00 AM to 3:00 PM (HST) at the East West Center on the campus of the University of Hawaii at Manoa. Registration will include lunch and a copy of The Lesson Planning Handbook by Peter Brunn, published by Scholastic.
Click here for more details and registration information.
We're thrilled to take part in this great event and we hope to see you there.
Aloha!