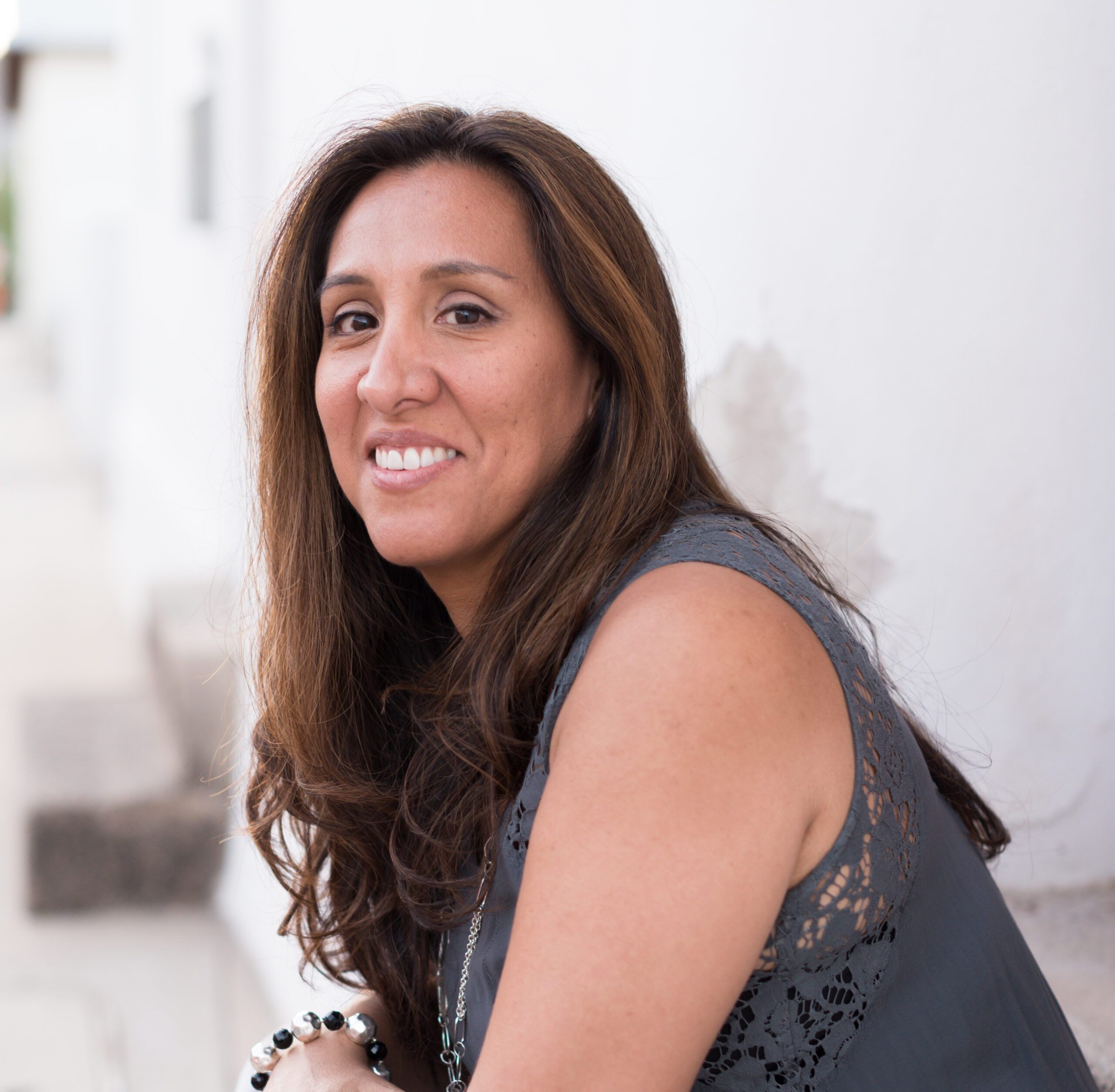 Juana Martinez-Neal's first picture book as both author and illustrator—Alma and How She Got Her Name—was awarded a 2019 Caldecott Honor and Ezra Jack Keats New Writer Honor, was chosen as a 2019 NCTE Charlotte Huck Award Recommended Title, and was named a Best Book of 2018 by School Library Journal, ALA Booklist, and the New York Public Library. Collaborative Classroom is proud to feature Alma and How She Got Her Name in our Being a Reader program.
No stranger to accolades, Martinez-Neal has also won the Pura Belpré Award for illustration, the Robert F. Sibert Medal Award, and the American Indian Youth Literature Award. Her books include Fry Bread: A Native American Family Story, La Princesa and the Pea, La Madre Goose: Nursery Rhymes for los Niños, and Zonia's Rain Forest, among others.
Exuberantly embraced by the children's literary world, readers everywhere love her beautiful and signature artistic style as well as her natural storytelling ability. She generously agreed to share her thoughts about her creative work and life, including the path she took from Peru to the United States, and in some ways, back again. We hope you enjoy the conversation.
"There is always a new idea to chase, a new book to figure out, and more importantly, finding new ways to share what I want to express through my art."
Collaborative Classroom: This is an exciting time in your career: you've illustrated five beautiful books, received many awards–from the Pura Belpré and the Robert F. Sibert Medals to the Caldecott Honor, to name just a few—and now, you've published the second book you both wrote and illustrated, Zonia's Rain Forest, a stunning achievement. What's this moment like for you? How does it feel to be doing the work that you do?
JMN: I feel satisfied more than anything. It is exciting to see when and where I started and what I have done so far. Yet I do not like to sit and think about this much. There is always a new idea to chase, a new book to figure out, and, more importantly, finding new ways to share what I want to express through my art.
Collaborative Classroom: Let's go back to the beginning for a moment: can you tell us the story of your journey here—from Peru and art school, to the United States and the illustration of children's books? Along the way, who helped you? What were your challenges? What did you learn about yourself?
JMN: I went to art school because I thought I wanted to be a designer. I wanted to help make the world prettier. While I was there, I realized I wanted to be a painter; like my dad, like my grandfather. But the professors at the school didn't think that my calling was painting. One of them told me that I was an illustrator. He was right, but I felt lost at that moment because I didn't know I could make a living as such. I thought that my best option was to take a year off from college to decide what I was going to do with my life. My dad suggested I move to Los Angeles to spend a year figuring out my next steps. I left Peru in March of 1995 and never moved back. The first years in the United States were not easy. I had never had a full time job or lived on my own before. I was forced to learn fast to become an independent adult.
On my way to becoming "American," I stopped painting and writing poetry, and lost who I was. This was a period of about ten years while I was trying to learn English, understand this new culture, and find my place in my new country. More often than I wanted, I felt out of place and very lonely. Luckily, I met Chris Neal, who would later become my husband. He went to art school for illustration, and brought happiness, security, and art back into my life. I started a small design studio and was doing well but by the time our second child was born, I was tired and running on empty. I had lost my connection to Peru, my culture, and who I was before I moved. This was the lowest emotional point in my life.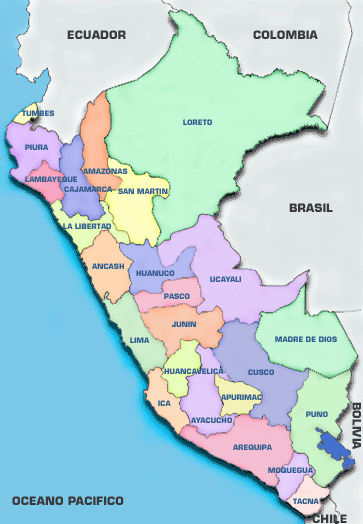 Thanks to Chris, I found children's illustration. He had told me (repeatedly, because I kept ignoring him) that I could make a living illustrating children's books. I started to pursue a career as a children's illustrator in October of 2005. Then in 2009, I took a trip to Peru that helped me reconnect with my old self. I traveled alone and stayed with my college and childhood friends. I realized then everything that I had lost and forgotten about my country. After the trip, my work changed. I started focusing on painting the people I knew and the life I had left behind. As I found my way back, my work improved. The rest of the story you know.
There were so many people who helped me to find my way. First there was my dad, who knew I was an illustrator decades before I had the words to call myself that. My husband, who pointed me towards picture books. My bestie, Molly Idle, who is a constant support and believed that I could be a picture book illustrator AND author. And there is my agent, Stefanie Sanchez Von Borstel, who always believes in my vision and ideas; and my editor, Mary Lee Donovan, who helped me turn ideas into something tangible. And so many more people.
Collaborative Classroom: I'm curious about how you collaborate with the authors of the books you illustrate, like on Fry Bread: A Native American Family Story, winner of the 2020 Robert F. Sibert Informational Book Medal and a 2020 American Indian Youth Literature Picture Book Honor.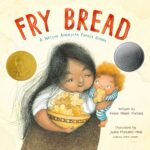 JMN: The collaboration I had with Kevin Noble Maillard was very involved. I had questions for him and needed his help to be able to make a book that could accurately represent the Seminole, his Nation, and the Native people in this country. He suggested designs for clothing and specific pieces of art that made it in the book. He helped me find the designs of tattoos that carried cultural significance and also helped research the names of all the Nations and Tribes that I had handwritten for the endpapers. This book was a true collaboration.
Collaborative Classroom: Zonia's Rain Forest brings to life the Amazon Rain Forest and the many creatures that live within it (e.g. Blue morpho butterfly, Arrau turtle, Amazon river dolphin, South American coati). It tells the story of Zonia, who is a member of the largest Indigenous nation: the Asháninka. The text and the art offer an immersive experience; Zonia is so intimately part of the world around her, and beautiful textures abound—in the hair, the trees, the roofs, the fabric, fur, and feathers. Even the paper itself seems woven into the whole. Everything on the page is literally connected in some way. In your Candlewick Press interview about the book, you brought your own visit to the forest to life. It sounds as if you felt you were inside and part of an organism; hurting the forest would be like hurting yourself.
JMN: I am honored that you feel this way. I truly try to immerse myself in each book I create, even more so if the book I'm working on is one that I am writing and illustrating. For this reason, I can only work on one book at a time.
"We gain nothing by shielding children from the truth."
I believe that each book should make the reader feel a certain way. Each piece should communicate a deep emotion. This emotion is born when I am working on the sketches and later painting the illustrations. If I did my job well, the reader will feel that same profound joy, worry, excitement or sadness I felt as I was working on the art. The art manifests through media, textures, palettes and surfaces, every element compounds and works together to share these emotions with the reader. The same happens when I add the words to the book.
Zonia was not an easy book to make because of the message at the end. At times, it felt like the heaviness took over me, and I had to take breaks. However, it was an important message to share with young readers.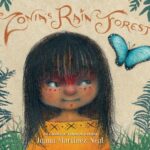 Collaborative Classroom: How did this story come to be? Could you tell us about your experience researching and creating it, and what you hope readers will take from the book?
JMN: I found myself drawing the Amazon and its people. I was exploring the idea of "home" and how this changes depending on who you are and where you live. I wanted to touch on the rights of the Indigenous people over their lands. I also wanted to make a book about the Amazon from the perspective of the people who call it home. As I was reading more about the Asháninka people and their life, I started learning about their efforts to protect their lands led by Ruth Buendía. At this point, Zonia started to have a direction and purpose.
It is my hope that with Zonia, young readers can see and understand that we are all interconnected. Even more so, I would love to know that the character helped them become involved in the environment so they could help educate others about respecting every way of life.
Collaborative Classroom: I was struck by Zonia's joyful, meditative presence, and the sudden shock of the empty, broken forest page. You've mentioned you struggled with deciding how much is too much when sharing something that will make people sad. This reminded me of questions we ask ourselves at Collaborative Classroom: how should we handle painful subjects in the classroom—topics brought up through books teachers read aloud or student experiences in the world? What is the right balance?
JMN: I struggled knowing how much was right to share. At the same time, I thought that we gain nothing by shielding children from the truth. Let's just look at what we are living through in this country right now. We have to consider that some children have difficult lives. Being young does not allow them to escape hardship and pain. Yet we prepare and equip young readers for life when we openly discuss difficult subjects and possible solutions. In the case of Zonia, we had fires in the Amazon, and in Oregon, California, and Washington before the book was released. The children were and are watching the news. They know what is happening. I believe that these younger generations will grow to be better adults than we are because of that.
Collaborative Classroom: Alma and How She Got Her Name was your first book as both writer and illustrator. In it, you explore Alma's "too long" name that "never fits" and you lightly, beautifully weave in important themes of identity, family, and self worth. How did this book come to be, and what was it like to make the shift from illustrating others' stories to writing and illustrating your own?
JMN: I knew that having a book as an author and illustrator would allow me to get published sooner. Yet being ready takes time and work. I had heard "write what you know" many times, so I started there. If there was a story I knew well, it was the story of my name. My name was changed at the very last minute, and growing up my name felt too formal and uncomfortable for most people to say without endearments. My personal experience with my name was the seed that started Alma.
Collaborative Classroom: In the book, you say that you once thought your own name was "way-too-Spanish"–why is that?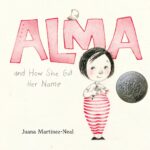 JMN: Peruvians are greatly influenced by foreign countries. It is common to think that something from another country is better than something Peruvian. This includes names. With that in mind, many people give their children names in other languages like Erika, Giselle, Anushka, and Cynthia.
My dad believed the exact opposite! He believed that if our language in Peru was Spanish, his children would have Spanish names, very Spanish names. So I was named Juana Carlota, which was difficult for people to shorten. Now after writing Alma, I have to confess that I would have loved it now if he had given me a name in Quechua or Aymara.
Collaborative Classroom: At the end of the book, you invite readers to find out about their own name and think about what story they would like to tell. In your interactions with children (in classrooms, perhaps over Zoom, or in correspondence), what have they shared with you? How have they responded to Alma?
JMN: Who doesn't like a chance to share their own story? Alma gives the readers that chance. It was a thoughtful and purposeful choice, which is the reason I close the book with those questions. I see Alma as a conversation starter, as a suggestion to share personal stories. I love hearing how it is used in elementary schools, yet also in middle school, high school and for adult learners. And in both English and Spanish! English learners can practice names of family members and descriptive writing. Spanish language learners can read or be read the book in Spanish and students can learn how to write their own introductions of themselves in Spanish using past tense.
One thing that is common among Alma's young (and not as young) readers is their huge sense of pride in their names, their heritage, their families, and their personal stories. I never thought the book would do that and I love it.
Collaborative Classroom: Writing and drawing require a certain amount of courage and a willingness to be vulnerable. In our Being a Writer program, children do a lot of writing and sometimes experience both the excitement of sharing who they are and the fear of doing so. What advice do you have for teachers and students about how to find their own voice and share it with others?
JMN: We are all so unique. I would encourage everyone to embrace our peculiarities and fears. This is what makes us interesting and beautiful. When we open our hearts and become vulnerable, we share who we really are. Other people can then recognize our emotions and find them in themselves. At that moment, we are connecting at a deeper, personal level. I would invite teachers to visit my website. I have many resources, along with Teacher's Guides based on Alma and Zonia.
Collaborative Classroom: Shifting gears just a little bit: about 10% of students in US public schools are English Language Learners (~ 5 million young people).[1] I wonder, how many feel their names, their languages, and perhaps their life experiences, don't "fit in" at school? In our literacy work, we strive to expand ways we support all students, respect first languages, and embrace the background knowledge everyone brings into the classroom. There's always more for us to learn, and more we can do.
I realize you grew up in Lima, but if you have ideas about ways you think we could support young English Language Learners in US schools, we'd love to hear them.
"In the US, bilingualism needs to be seen as the advantage that it is."
JMN: First, I think it is important for young readers in the US to have books available in both English and Spanish. This is why I wrote the original Spanish myself for Alma y cómo obtuvo su nombre and La selva de Zonia. My native language is Spanish and I learned English mostly as an adult. In the US, bilingualism needs to be seen as the advantage that it is. We need to praise children for learning new languages and celebrate their culture and heritage as valuable and beautiful.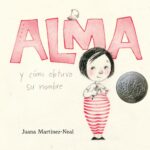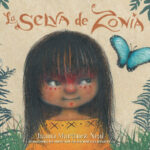 I love when teachers tag me to share how they use my books in their classrooms. Please take advantage of the wonderful Teacher's Guides that Candlewick has created for both books. They are available in both English and Spanish.
Collaborative Classroom: The rich variation in your character illustrations is a visual reminder of the diversity within communities—such as Latinx, or Asian and African American—that are often defined narrowly. Sometimes in children's literature, the pictures of BIPOC characters are so flattened and ambiguous all you can tell is that the character is not white. Could you speak to the important role of visual representation when we talk about inclusive literature for children?
JMN: I believe illustration is an extension of an illustrator's life. We paint what we know. If we have friends of different sizes, genders, beliefs, and abilities, it's very easy to include them in our books. Every character in my books is someone I know and love. I find it very problematic to just draw a character and paint the skin a certain color. If this happens, we are just filling in color but we are losing the layers that make us unique and interesting.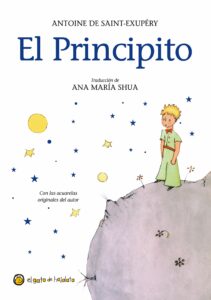 Collaborative Classroom: What about early influences in your life—could you tell us about a favorite childhood book and/or a favorite teacher or mentor?
JMN: El Principito. The Little Prince by Antoine de Saint-Exupéry was the first book I saw that mixed images and words. The images told you part of the story, picking up where the words left off. Not only that, but I connected to the tenderness of the message, how it was written for a young reader, how it protected a young heart.
Collaborative Classroom: What's something we'd be surprised to know about you?
JMN: I love country music. I love the stories that are told in the songs. I love how they talk about deep emotions and how life is portrayed in a much simpler but beautiful way.
Collaborative Classroom: Do you have a favorite musician or song or two?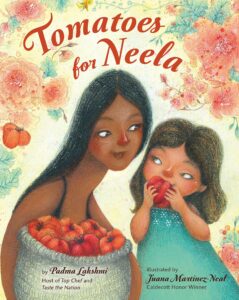 JMN: Oh, boy! I have a super long list but the first couple that come to mind are "The House that Built Me" and "Airstream Song" by Miranda Lambert.
Collaborative Classroom: What are you working on now?
JMN: Tomatoes for Neela is available now from Viking Children's Books. The book was written by host of Bravo's Top Chef and Hulu's Taste the Nation Padma Lakshmi and illustrated by me. It is a celebration of how food connects us to our family and our culture. I am also working on illustrations for a new upcoming picture book, and starting sketches for Alma and How She Got Her Name board books!
"I would encourage everyone to embrace our peculiarities and fears. That is what makes us interesting and beautiful."
Collaborative Classroom: Is there anything else you'd like to share?
JMN: I want to thank all the teachers and librarians who have embraced my books. Seeing them loved and used in such brilliant ways is the best gift a bookmaker can get. Thank you for the time and the opportunity to chat!
Juana Martinez-Neal is the recipient of the 2019 Caldecott Honor for Alma and How She Got Her Name (Candlewick Press), her debut picture book as author-illustrator. She is also the recipient of the 2020 Robert F. Sibert Medal for Fry Bread: A Native American Story (Roaring Brook) and the 2018 Pura Belpré Medal for Illustration for La Princesa and the Pea (Putnam). Juana was named to the International Board on Books for Young People (IBBY) Honor list in 2014, and was awarded the SCBWI Portfolio Showcase Grand Prize in 2012. She was born in the busy city of Lima, Peru and now lives in the woods of Eastern Connecticut, sharing a home with her husband, two sons, daughter, two dogs, and the souls of their late cat, Kitty, and ginormous dog, Puppy.
Learn more at juanamartinezneal.com.
[1] National Center for Educational Statistics. "English Language Learners in Public Schools." Updates May 2021. https://nces.ed.gov/programs/coe/indicator_cgf.asp