I am a member of the Board of Trustees of the Center for the Collaborative Classroom. I also serve on the board of the African Library Project (ALP), whose mission is to start or improve small libraries in rural schools in sub-Saharan Africa. We work in seven countries where English is the official language and reading materials are scarce-Botswana, Ghana, Kenya, Lesotho, Malawi, Sierra Leone, and Swaziland. One teacher in Malawi had only the words on a box of toothpaste to teach her young students English, the language they need to master to proceed into the secondary schools.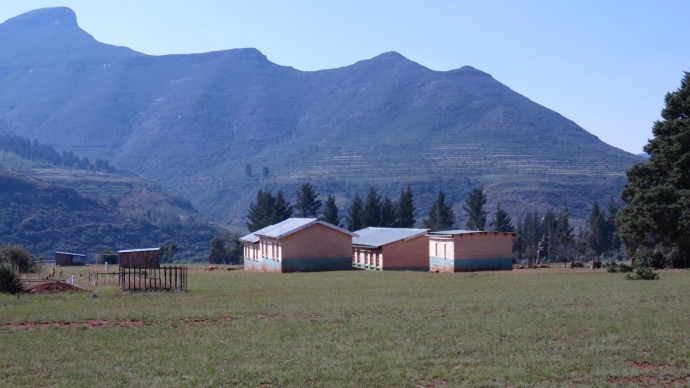 Recently, I traveled to Lesotho and Botswana to visit our partners on the ground, as well as sixteen schools where the ALP has started libraries-I was also able to hand deliver some books donated by the Center for the Collaborative Classroom.

Lesotho is a very poor and also a very beautiful mountainous kingdom completely encircled by South Africa. During our visit, we saw lots of traditional round, mud rondavels where people live and observed boys watching over the family's wealth, small herds of cattle or goats in the fields.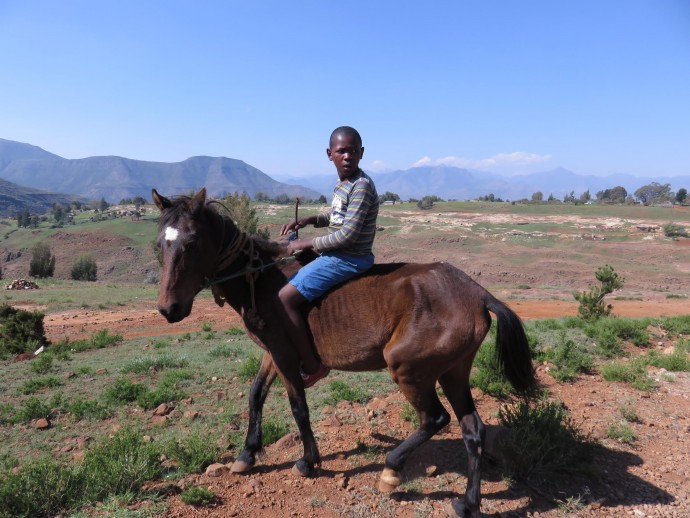 The people were friendly and welcoming. Lesotho does not have a strong reading culture, as most of their traditions have been handed down orally. Teachers generally instruct from memory, as they were taught, and they face many challenges. We visited schools that were extremely overcrowded, with as many as 150 students in one classroom and at most just a handful of books before they received their ALP library.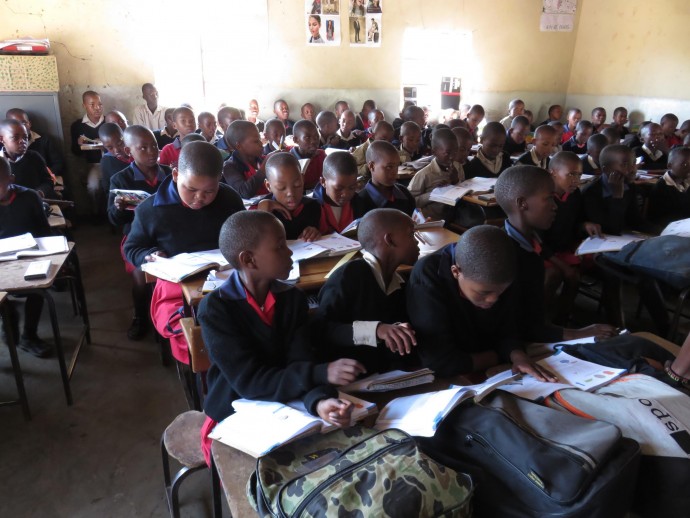 The children I met were eager learners that clearly love reading the storybooks in their new, small libraries.
In Botswana, we were tourists for a day and saw the animals in a game park. Elephants are particularly plentiful in the region. We also saw giraffes, Cape buffalo, zebra, baboons, warthogs and lots of impala. When we learned that Botswanan children are sometimes attacked by these wild animals on their way to school, it gave us a different perspective on our game park experience.
In both Lesotho and Botswana, the government provides free schooling for children in the younger grades. Secondary schooling is only available for a fee, and students must first pass the standardized test that is only given in English, which is not their first language.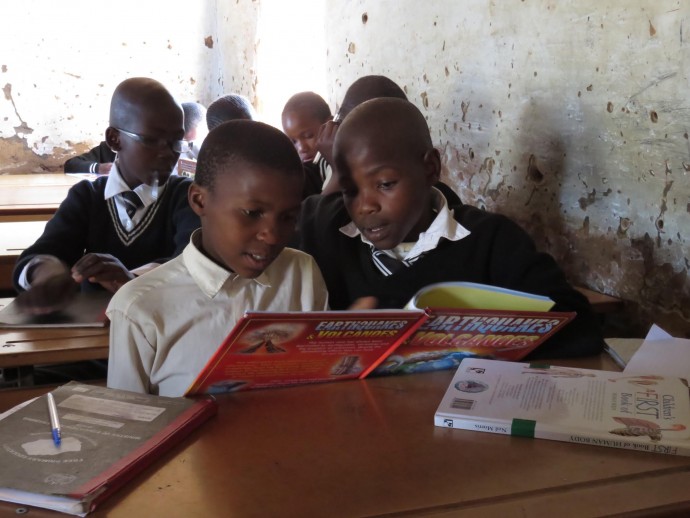 The books in the ALP libraries are donated from the bookshelves of North American children who have outgrown them. These books help to improve English skills, of course, but they also open new worlds of ideas and imagination far beyond what most of the children we visited are likely to experience. We found Harry Potter to be as popular in Lesotho and Botswana as he is in the U.S.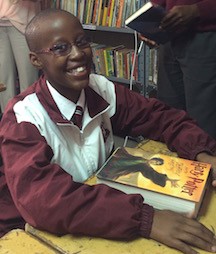 In these countries, where the HIV/AIDS infection rate is high, ALP also supplements the libraries with sets of health books that provide information on the disease, life choices to avoid it, and dealing with issues of grief and loss.
I was happy to deliver colorful new children's books, a gift from the Center for the Collaborative Classroom, to the teacher-librarians in the schools we visited. Many more books will come in the next shipment of libraries. Every new addition to ALP libraries is treasured and well used, and every time representatives of the African Library Project visit our partner countries, we learn something in return.