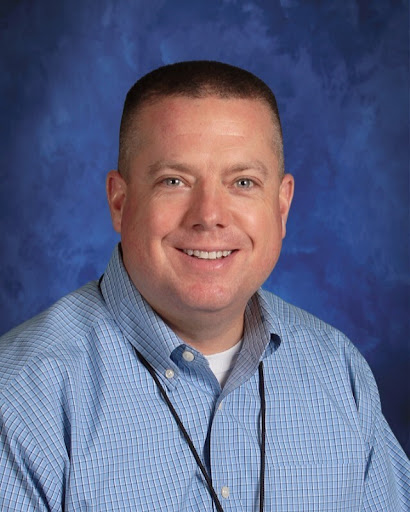 In this spotlight, second grade teacher Casey Estabrooks of Livonia, NY shares about his journey with SIPPS (Systematic Instruction in Phonological Awareness, Phonics, and Sight Words) and how Collaborative Coach has impacted him as an educator.
Collaborative Coach is Collaborative Classroom's personalized, interactive, asynchronous coaching experience that provides one-on-one, curriculum-specific coaching for individual teachers or coaches in a safe and supportive environment.
Tell us a little about yourself and your role at Livonia Elementary School. How are you currently using the SIPPS program?
My name is Casey Estabrooks and I have been teaching elementary school for 24 years in a variety of different roles.
I taught third grade for 16 years, elementary math for five years and in the fall of 2020, I began teaching second grade. As a second grade teacher I have been using SIPPS Extension and Challenge as an intervention for my Tier 2 students on a daily basis.
Outside of school, I enjoy gardening, cooking, running, and spending time outdoors with my family, including my husband and our two children.
Describe your initial interest in participating in Collaborative Coach.
I was first introduced and trained in SIPPS in the fall of 2020 after teaching from home during the pandemic.
After my initial training, I realized that there was a lot more I needed to learn about the program. I'd seen the benefits firsthand with my students and the growth that they made throughout the year, and I realized that my original training was just scratching the surface of what SIPPS had to offer me and my students.
Share a bit about your experiences with Collaborative Coach.
Working directly with a coach allowed me to have immediate, direct, and meaningful feedback, which helped me to improve my teaching. I was able to go deeper and spend more time understanding the routines and the purpose behind each of them. I was able to develop a much deeper understanding of the program by working side-by-side with my coach.
How is Collaborative Coach similar to/different from other professional learning experiences you have had?
This experience is unlike any other professional learning that I have been exposed to in my career. Other experiences have often been broad and generic—applicable to everyone. This experience was personal to me and my teaching and was immediately useful to me and to my students.
How did your participation in Collaborative Coach impact student achievement?
The assignments that were given to me by my coach were invaluable to me; they allowed me to dig deeper into the resources that were provided with the program. The level of understanding I gained about the theoretical and research base for the program helped me to teach in a way that helps my students achieve at higher levels.
For example, understanding the 4 C's—"Clear, Consistent, Concise, and Choral Responses"—allowed me to better implement the program as it was intended. The growth was visible in my students who were struggling the most. They were excited about their progress and so was I!
Can you describe the aspects of Collaborative Coach that were most beneficial to you?
Videotaping my lessons and getting the direct feedback from my coach on the specific components of my instruction helped me to make necessary adjustments in the moment, gain confidence with the program, and ultimately see my students make incredible gains in their reading. In addition, my coach supported me in navigating my way through the Learning Portal to find and use resources that supported my teaching and my own learning.
My coach created a safe, nurturing, low-stress environment that helped to make this a successful experience. I would recommend Collaborative Coach for anyone interested in learning and growing in their own teaching.
***
Learn more about Collaborative Coach.
Read another interview: The Power of Individualized Coaching: An Interview with ELA Instructional Leadership Specialist Lynanne Lamothe