The past three years, I have had the honor of sharing Collaborative Literacy with my hometown school in Del Norte, Colorado. One afternoon last winter, I ducked into an empty classroom to have a quiet moment before moving on to visit the next classroom. As I was soon to learn, this classroom was far from empty. In a desk in the corner sat Melanie Dominguez, a lovely young woman who had graduated with my son in 1999. She looked up at my interruption and tentatively said, "Are you Mrs. D?" Upon verifying this, she said, "Please wait here. I have something for you. It will only take me a minute to run home and get it. Please. I think it is very important."
I couldn't fathom what this young lady—whom I barely knew and did not work with—had for me. As I waited, I perused the room. Above her desk were photos of Melanie in local homes reading to children. Apparently, her job was to assist at-risk families in early language and literacy, and her office was housed in an extra classroom in the elementary school.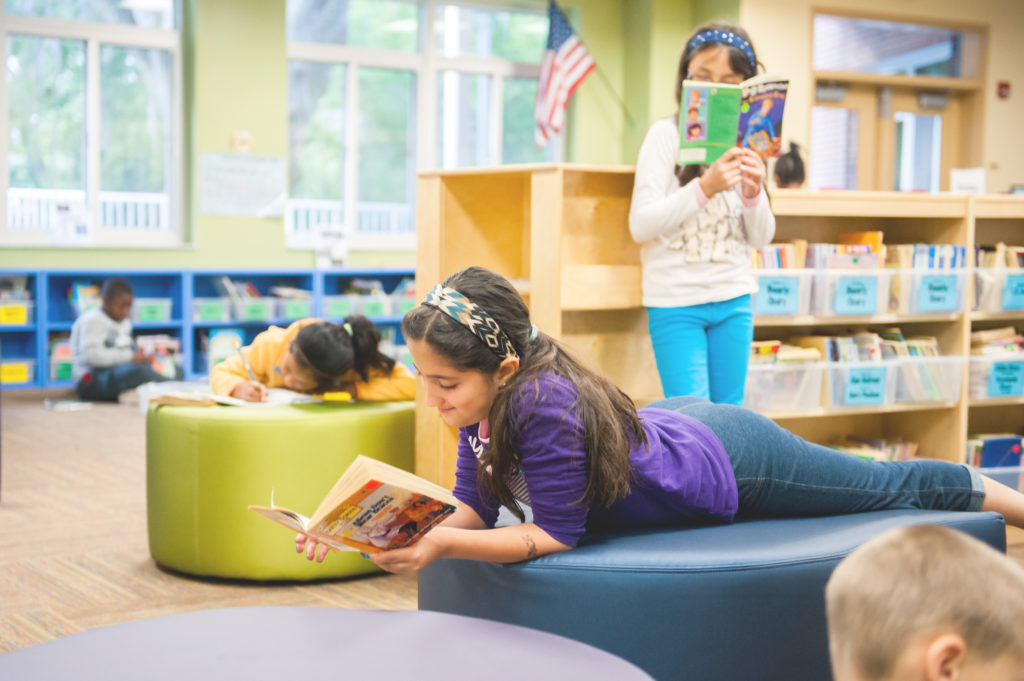 She quickly returned and placed a tattered, torn, and taped copy of the book Love You Forever, published by Robert Munsch in 1986, carefully into my hands. She said, "I believe this is yours. Read the inside cover."
On the inside was an inscription written by my late mother-in-law to my husband, Rex, "I'll love you forever, I'll like you always, As long as I'm living, My baby you'll be." This is the quote on every other page of Love You Forever, a book about how much a mother loves her son. My mother-in-law, Doralee Dickman, had given this to my husband as a Christmas gift over 30 years ago. It had been read hundreds of times to her grandchildren before I added it to my independent reading classroom set of books.
Under the inscription, was a book checkout card that I had added in an attempt to not lose the many books I sent home with children to read as nightly homework. Jim Trelease, author of The Read-Aloud Handbook (2013), which is now on its seventh edition, once said, "A lost book is a book that might have been read." Over the years, I had tried to keep this in mind when yet another book would be lost from my collection, but on this snowy afternoon, I finally understood the power of his words: a lost book could have been read many times.
Melanie proceeded to tell me about the journey this book took after leaving my hands. When her 16-year-old daughter was born, Melanie found it in a box of toys and books at her parents' house. The books had been read by many older cousins. Melanie took this book and read it to her first daughter on numerous occasions. When her second daughter was a toddler, she would choose this book over all others saying, "Ba pa po, ba pa po, ba pa po." This was her way to repeat the part of the book where the mom would rock the son "back and forth, back and forth, back and forth." Melanie now has a third child who cherishes this story as much as her first two. She has since bought each daughter a new copy; however, she had been unable to discard this well-worn version.
When she began working with Save the Children, she used this book for many activities in local homes to model reading with children as well as promote bonding with expectant parents. After taping it together over and over for many years, she finally bought a new copy for her work.
After being read to my children numerous times, being read by my second graders for several years, being read to Melanie's children, and being read in many homes of preschoolers in Del Norte, this book had been retired; however, it will only rest a moment. In a few years, I will hand this book down to my granddaughters. They will enjoy this time-honored story while they see just how much the great-grandmother they will not meet on this Earth loved their Papa Rex.
On the back of this copy of the book, the publishers have written that this story "is about the enduring nature of parents' love and how it crosses generations." Little did they know how true this would be, and that a great-grandmother would be able to send her love from a different dimension to her great-grandchildren with the words found in this story.
So teachers, send those books home. Try to get them returned. But if they are not, remember the joyous journey this book has taken and know that a lost book might be a book that gets read many, many times.
Look for the next two parts in the "Literacy at Home" series: "Literacy from Birth to Five" and "Literacy During the School Years."
I would like to extend a very special thank you to Melanie Dominquez who brings the love of literacy into the homes of families in Del Norte, Colorado, and knows exactly what to do with a book: Read it and read it and read it!
References
Munsch, Robert. 1986. Love You Forever. Buffalo, NY: Firefly Books
Trelease, Jim. 2013. The Read-Aloud Handbook. Seventh edition. New York: Penguin Books.