Augustus Mays
Director of Government Relations for the Office of Policy and Communications at WestEd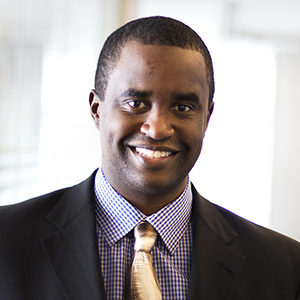 Augustus Mays joined the Board of Trustees in November 2021. As the Director of Government Relations for the Office of Policy and Communications at WestEd, Augustus Mays has primary responsibility for cultivating WestEd's relationship with the legislative and administrative branches of the federal government.
Mays provides information about WestEd, advocates for the agency's interests, and offers counsel on issues in which WestEd's staff and programs have expertise.
In addition, Mays represents WestEd in many parts of Washington, D.C.'s education policy world, serving as liaison to D.C.-based professional associations, education policy think tanks, and related groups.
Prior to joining WestEd in 2011, Mays was the Manager of Policy and Advocacy at Knowledge Alliance, the national trade association representing the education research, development, and service industry. There he was responsible for helping conceptualize and implement Knowledge Alliance's strategic efforts to increase its visibility and impact with the U.S. Congress and the Administration.
Mays also provided counsel to Knowledge Alliance leadership on strategic messaging and policy positioning; represented the industry and association before federal policymakers and related professional organizations and coalitions; and communicated information on federal legislative and regulatory issues to association members.
Mays received a BA in political science from Virginia Commonwealth University and an MPA from the University of Oklahoma.