Jeremy Hyler
Manager of Educational Partnerships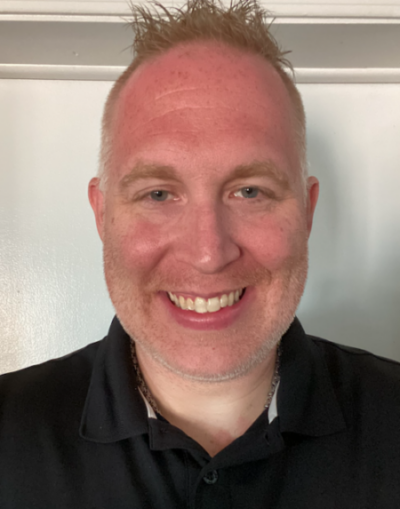 Before joining Collaborative Classroom in 2021 as a Manager of Educational Partnerships, Jeremy Hyler was a teacher for almost 22 years. During his career as an educator, Jeremy taught mostly middle school (6–8) and was a department head and part of school- and district-wide improvement teams for several years. 
Besides being a classroom teacher, Jeremy has spent the last eleven years as a teacher consultant for the Chippewa River Writing Project at Central Michigan University. In addition, he is a Media Literacy Innovator for KQED. He has presented at many state and national conferences as well as internationally. 
Jeremy holds a master's degree in Middle Level Education from Walden University and a bachelor's degree in Elementary Education from Alma College. 
A Routledge author, Jeremy has co-authored three books: Create, Compose, Connect!: Reading, Writing, and Learning with Digital Tools; From Texting to Teaching: Grammar Instruction in a Digital Age; and Ask, Explore, Write!: An Inquiry-Driven Approach to Science and Literacy Learning. Jeremy has contributed to other professional books and articles as well.
In his free time, he enjoys reading, fishing, hunting, hiking, and hanging out with his three children. You can follow Jeremy on Twitter: @jeremyballer.