This past week Center for the Collaborative Classroom lost our colleague and friend, John Shefelbine. John was a very public advocate for early reading throughout California and the country, and we were privileged to work closely with him in the development of the SIPPS (Systematic Instruction in Phonological Awareness, Phonics, and Sight Words) program over many years.
John was a tireless and forceful champion for rigorous and systematic early reading instruction. He devoted himself to providing materials and professional development that would both support teachers as they taught and lead to excellence in instruction. He was also meticulous and, for those who worked with him, maddeningly devoted to perfection. Fortunately, as a balance, he also possessed a wicked sense of humor that he exercised frequently and often at his own expense.
John impacted the lives of many, many students, teachers, and colleagues over a long career. He also served as a model of integrity and commitment to literacy for many CCC staff members. All of us at CCC will miss him and continue to rely on his memory in the future.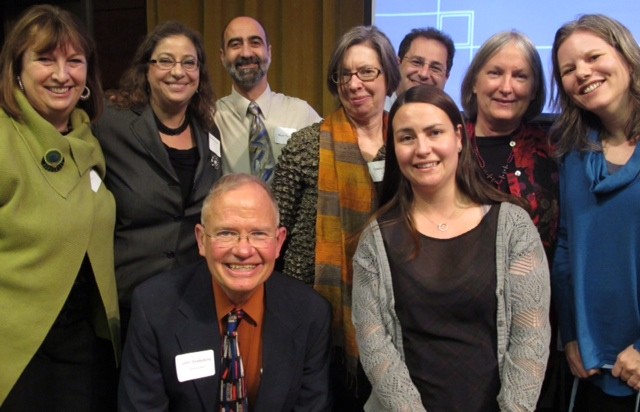 Here is John at his retirement party from California State University, Sacramento, with part of the CCC family. We will miss him-and his bright smile, infectious laugh, and sharp sense of humor-terribly.