Relationships are foundational to teaching and learning.

Social-emotional and academic curricula are equivalent, essential, and interdependent.

How we teach matters as much as what we teach.
These principles are in the DNA of our organization. They have guided our mission since 1980, when Dr. Eric Schaps founded the nonprofit Developmental Studies Center (DSC)—the organization that later became Center for the Collaborative Classroom.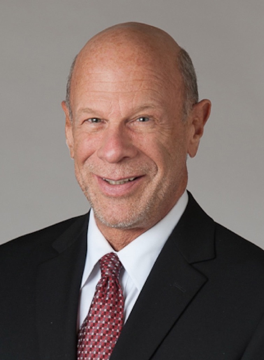 Today we mourn and honor Eric, who passed away on October 21, 2021, after an extended struggle with cancer. Eric played a significant role in the field of social-emotional learning (SEL) and led our organization's shift beyond research into the impactful work of supporting teachers and districts across the country.
Thanks to his visionary leadership, our organization has reached more than 328,000 teachers and 8 million students with curricula designed to foster students' academic and social development. Eric's pioneering work on the importance of positive school affinity and the role of supportive personal relationships in the process of learning continue to inform our mission today.
While we grieve Eric's passing, we remain inspired by the core mission and principles upon which he founded this organization and that live on today at Collaborative Classroom. We are committed to continuing his legacy through our work with our partner schools and districts across the country.
We are honored and touched by the many tributes to Eric's legacy and foundational work at DSC. If you would like to share your own reflection about his legacy or a memory of working alongside Eric, please email us at rememberingeric@collaborativeclassroom.org.
---
"On my first day at DSC in 2006, Eric invited me to meet with him. I had known of his work for years, and he was one of my research heroes. In that first meeting, Eric didn't do much of the talking; instead he asked me many open-ended questions about my journey to DSC as first a teacher and then as a professional developer in another cooperative learning–focused organization. I remember how I felt when I left his office, knowing that I had entered an organization that prioritized relationships and thinking how amazing it was to meet with the president on my very first day. He made people feel seen and valued. That is what I appreciated most about Eric." —Dr. Kelly Stuart, President and Chief Operating Officer, Collaborative Classroom
---
"In the early 2000s, I witnessed a singular act of professional courage. At that point in his career, Eric Schaps had already accomplished so much. He had built an impeccable reputation for important research at DSC. He had won awards and grants galore. But he sensed that much of the research insights about SEL remained unfulfilled. He said he was willing to risk everything to make SEL more than a theoretical framework. He stated that DSC would learn to embed SEL-informed instruction into daily academic curricula and take the initiative to get that curricula into teachers' hands. It was a daring and righteous choice—and it informs our work at Collaborative Classroom today. For more than 20 years, I had the profound privilege to work with that rare visionary who was also deeply warm and caring." —Roger King, Chief Executive Officer, Collaborative Classroom
---
"What I remember most about Eric was the way he looked at you when you were talking. His eyes focused on just you, carefully tracking what you were saying. And while he sometimes disagreed or held differing opinions, you always felt heard and seen. He constantly pushed our thinking and guided us out of our comfort zones, helping us to be better." —Peter Brunn, Vice President for Organizational Learning, Collaborative Classroom
To read the obituary for Dr. Eric Schaps, please click here.